Embracing Diversity in PSC: The First in a Series of Webinars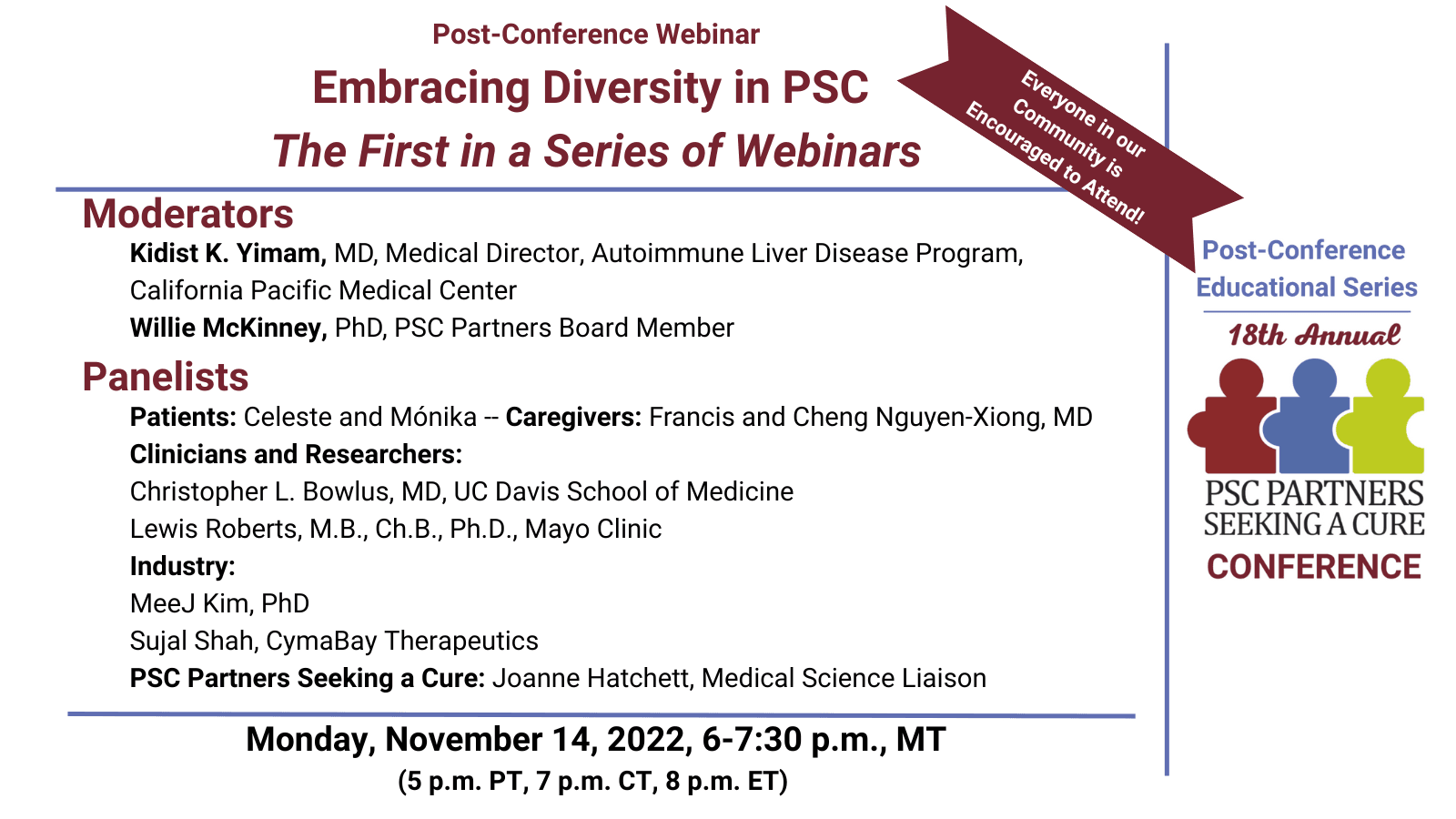 An Open Conversation about Steps Towards Promoting Healthy Equity in Patients with PSC.
A Panel Discussion Among Patients, Caregivers, Clinicians, Researchers and PSC Partners.
TOP THREE REASONS YOU SHOULD ATTEND WEBINAR
1. Learn how to get involved in efforts to identify and mitigate diversity, equity, and inclusion factors affecting those impacted by PSC.
2. Discover why promoting health equity within the PSC community is an ongoing commitment by everybody, whether you are part of an underserved community or not, to ensure that optimal healthcare is achievable for ALL.
3. Discuss why nobody with PSC should feel uncared for, underrepresented, or alone. We need YOUR voice.
CLICK LINK BELOW TO REGISTER.
Complete your profile and join PSC Partners Seeking a Cure in advancing PSC research towards a cure. Find information about clinical trials.