"We are uniquely situated to help determine and chart the trajectory of PSC research," says PSC Partners Board Member Jesse Kirkpatrick. "I believe strongly in what we're doing to give a voice to everyone in our community. The outcome of the ROADMAP Initiative will have an impact for years to come."
_________________________
ROADMAP Initiative
In-Depth...Engaging...Thought-Provoking
ROADMAP Initiative is an ongoing virtual event conducted by PSC Partners
Mark Your Calendars for Our Next Two Interactive Webinars
Wednesday, June 16, 6-7:30 p.m. MT
101: Let's Talk PSC Symptoms: Everything you don't have time to tell your doctor!
Describe your symptoms, and learn how they will inform successful drug development.
Click here to register for this interactive webinar.
ROADMAP 101: Let's Talk PSC Symptoms will begin with a General Session focused on PSC patients and caregivers. This General Session is open to everyone including friends, researchers, pharma, and others. Breakout Rooms in the second half of the program are organized by PSC symptoms and are for PSCers and caregivers only.
This is your opportunity to briefly share how this symptom affects how you feel and function, or what concerns you have about this symptom. At the end of this session, we will share this information to guide research strategy and drug development.
Thursday, July 8, 6-7:30 p.m. MT
201: Developing a PRO with the PSC Patient Voice
Come to the table to help us formulate a more informative PRO for PSC
(More information and a link to register is coming soon.)
---
Please complete the survey below,
and watch the recording of the first virtual event.
List Three Biggest Concerns, Send Us Your Comments/Questions, and Enter Mascot Naming Contest
Use the form below to:
Share with us your three biggest concerns that you would like to see studied in future PSC research
Send us questions or comments regarding the ROADMAP Initiative, or send an email to contactus@pscpartners.org
Enter our contest to help us name the liver mascot for our ROADMAP Initiative. The winner will receive a PSC Partners swag package.
You do not have to fill in every box. Concerns, comments, and questions are accepted on an ongoing basis.
The deadline for the liver mascot naming contest is May 24, 2021.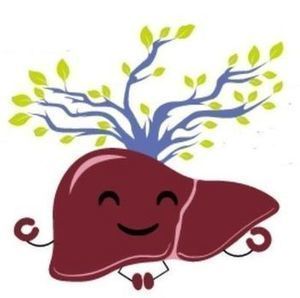 Complete your profile and join PSC Partners Seeking a Cure in advancing PSC research towards a cure.