Conference Dates and Location Set for 2022 PSC Partners Conference
June 2 - 5, 2022
Boston, Massachusetts USA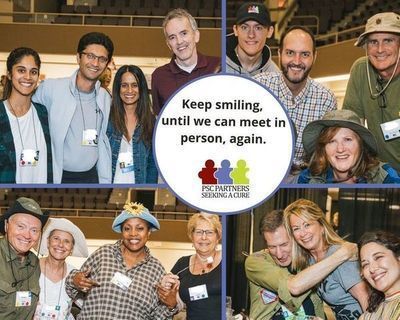 It's with great pleasure that we announce the dates of the 2022 PSC Partners Conference, in collaboration with Dr. Josh Korzenik, Brigham and Women's Hospital, and Dr. Dan Pratt, Massachusetts General Hospital. 
We hope you'll join us in Boston, Massachusetts, Thursday, June 2 - Sunday, June 5, 2022.
We are still formulating plans for the conference kick-off, which may start early in the day on Thursday, June 2, so we recommend holding off on making plane reservations until the agenda is finalized.
A link to make reservations at the conference hotel, the Burlington Marriott, will be available ten months prior to the conference. A special rate has been negotiated. Please don't reserve a room until our special conference link is live.
Watch our website, newsletter, and social media for conference updates.
See you soon in Boston in 2022!
---
SPONSORSHIP OPPORTUNITIES
We are excited to collaborate with Brigham and Women's Hospital and Massachusetts General Hospital for this event. We rely on the support of other corporate and community sponsors, as well. Please check back to view sponsorship opportunities for the 2022 conference in Boston, MA.
CONFERENCE FAQs
If the 2022 conference will be your first PSC Partners conference, be sure to visit the Annual Conference Page to learn more about this annual event. You can also get answers to frequently asked questions by downloading our Annual Conference FAQ document. More information will be posted as the conference date gets closer. If you need further information or have any questions, please email us at contactus@pscpartners.org, or call our office at (303) 771-5227. We are available 9 a.m.-5 p.m. MST.
CONFERENCE UPDATES
Sign Up: Please join our mailing list to receive the latest announcements and updates about the 2022 Annual Conference and other important PSC Partners news.
Questions? Email us at contactus@pscpartners.org, or call us at (303) 771-5227.

WE CAN'T WAIT TO SEE YOU IN BOSTON IN 2022
Complete your profile and join PSC Partners Seeking a Cure in advancing PSC research towards a cure.