Conference Dates and Location Set for 2022 PSC Partners Conference
June 2 - 5, 2022
Boston, Massachusetts USA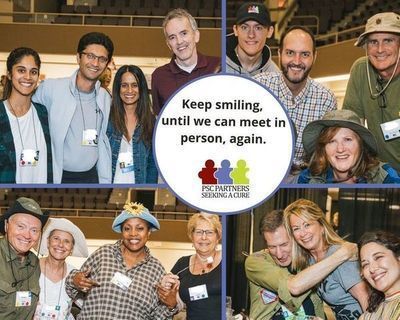 It's with great pleasure that we announce the dates of the 2022 PSC Partners Conference, in collaboration with Dr. Josh Korzenik, Brigham and Women's Hospital, and Dr. Dan Pratt, Massachusetts General Hospital. 
We hope you'll join us in Boston, Massachusetts,
Thursday, June 2 - Sunday, June 5, 2022.
We are still formulating plans for the conference kick-off, which may start early in the day on Thursday, June 2, so we recommend holding off on making plane reservations until the agenda is finalized.
A link to make reservations at the conference hotel, the Burlington Marriott, will be available soon. A special rate has been negotiated. Please don't reserve a room until our special conference link is live.
Watch our website, newsletter, and social media for conference updates.
See you soon in Boston in 2022!
---
SPONSORSHIP OPPORTUNITIES
We are excited to collaborate with Brigham and Women's Hospital and Massachusetts General Hospital for this event. We rely on the support of other corporate and community sponsors, as well. Please check back to view sponsorship opportunities for the 2022 conference in Boston, MA.
CONFERENCE FAQs
If the 2022 conference will be your first PSC Partners conference, be sure to visit the Annual Conference Page to learn more about this annual event. You can also get answers to frequently asked questions by downloading our Annual Conference FAQ document. More information will be posted as the conference date gets closer. If you need further information or have any questions, please email us at contactus@pscpartners.org, or call our office at (303) 771-5227. We are available 9 a.m.-5 p.m. MST.
CHECK OUT WHAT YOU CAN DO NOW TO PREPARE FOR CONFERENCE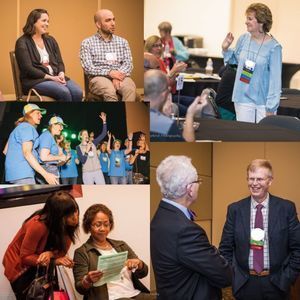 ·    Mark Your Calendars
We all know that time flies. 2022 will be here before we know it. Mark your calendars for the 2022 Conference, in conjunction with Dr. Josh Korzenik, Brigham and Women's Hospital, and Dr. Dan Pratt, Massachusetts General Hospital, June 2-5, 2022, Boston, MA. Hotel information will be coming soon.
·    Participate in ROADMAP Initiative Webinars
The ROADMAP Initiative series is designed to build a foundation of knowledge and collaboration in preparation for the PSC Partners 2022 Conference. By attending these sessions, we develop collective knowledge ensuring that our entire community is up to speed on topics important to all of us. Click here for more information about upcoming sessions and to view recordings of past ROADMAP Initiative webinars. PSC Partners put together a document with a glossary of terms and background information about each of these five aspects of PSC. Download document here.
·    Watch Recordings of Presentations from the 2020/2021 Virtual Conferences and 2019 Conference with Mayo Clinic
In lieu of our 2020 and 2021 Conferences, PSC Partners launched a series of webinars. View webinars on our website. Also, catch up on what we learned at our 2019 conference, in conjunction with Mayo Clinic, Rochester, MN. Click here for recordings and links to slide presentations.
·    Sign Up to Volunteer
We rely on volunteers to help us with many aspects of our annual conferences. If you are ready, willing, and able to help us, complete the volunteer form below. You can also send an email to contactus@pscpartners.org. Thanks!
·    Sign Up for Mentor Program
During the conference, we have several opportunities for Mentors and Mentees to connect. If you have been to at least one conference and would like to be a mentor, register now. We can match you at any time. Wouldn't it be great to get to know your mentee prior to the conference, and then see one another in person in Boston? Fun! Click here to sign up at a Mentor. If you would like to be matched with a mentor, send an email to contactus@pscpartners.org.
·    Attend ZoomRooms and Reach Out to Friends
We haven't been together in person for awhile. Let's reconnect before Boston, so we can get over the event jitters before the gathering. One great way to connect with friends old and new is to attend a ZoomRoom. These peer-to-peer gatherings are a safe way to catch up with and support others in the community. Check our EVENTS page for the schedule. Also, why not call, facetime, email, or message a friend you haven't heard from since the last conference? Let them know you plan to travel to Boston, and see if they are coming, too!
---
VOLUNTEER
We rely on volunteers to help us with many aspects of our annual conferences. If you are ready, willing, and able to help us, sign up using the form below. If you have questions, feel free to reach out at contactus@pscpartners.org. Thanks!
Complete your profile and join PSC Partners Seeking a Cure in advancing PSC research towards a cure.