SMAC Members
Dr. David Assis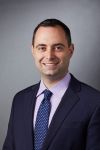 Dr. Assis is an Assistant Professor of Medicine, Section of Digestive Diseases, Medicine Department at the Yale University School of Medicine. He received his M.D. from Jefferson Medical College followed by internship and residency at Thomas Jefferson University Hospital in Philadelphia, where he was also Chief Resident. He completed training in gastroenterology and hepatology followed by transplant hepatology fellowships at Yale University. His clinical and research interests are in autoimmune liver diseases. Specifically, he focuses on autoimmune hepatitis and primary sclerosing cholangitis through both clinical work and translational and basic research using patient bio specimens and animal models. He currently holds a NIH K08 career development award focusing on translational approaches to autoimmune hepatitis. Dr. Assis is vice-chair of the Special Interest Group (SIG) on Cholestatic and Biliary Diseases of the American Association for the Study of Liver Disease (AASLD), and is a co-leader of the clinical trials working group of the International PSC Study Group. He also serves on the Connecticut Board of the American Liver Foundation.
Dr. Annika Bergquist
Dr. Annika Bergquist is a adjunct professor and researcher at Karolinska Institutet Stockholm, Sweden. She received her PhD from the Karolinska Institutet in 2001 with the thesis "Cholangiocarcinoma in PSC". Dr Bergquist became adjunct professor at the Karolinska Institutet in 2013. Dr Bergquist clinical work is being a consultant in Hepatology at the Karolinska University Hospital seeing mainly patients with PSC before liver transplantation. She is leading the research group of PSC studies at Karolinska University Hospital and is the Chair of the national research network for liver disease (www.swehep.se). The research focus is on clinical studies and biomarkers in PSC.
Dr. Dennis Black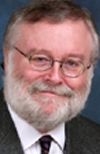 Dr. Dennis Black, a pediatric hepatologist, is the James Dustin Buckman Professor of Pediatrics and Professor of Physiology at the University of Tennessee Health Science Center, Memphis. Dr. Black serves as Director of the Children's Foundation Research Center of Memphis, as well as Vice President for Research for Le Bonheur Children's Medical Center and Associate Director of the UTHSC Clinical and Translational Science Institute. His research and clinical interests are neonatal lipid metabolism and pediatric liver disease and transplantation. He is Associate Director of the Musette and Allen Morgan, Jr. Foundation for the Study of PSC and Study Chair for the STOPSC multicenter consortium. He has had continuous NIH research funding for the past 18 years. He has served on several grant review committees, including those for the NIH, American Liver Foundation, NASPGHAN, and the American Heart Association. He served as a member of the Editorial Board of the American Journal of Physiology: GI and Liver Physiology from 2003 to 2009.
Dr. Christopher L. Bowlus (Co-chair)

Dr. Bowlus is the Lena Valente Professor of Medicine and the Chief of the Division of Gastroenterology and Hepatology at the University of California Davis School of Medicine. He received his medical degree from St. Louis University and completed his post-graduate training in Internal Medicine at the University of California Davis and in Gastroenterology at Yale University before returning to UC Davis as a faculty member in 1998. His research in autoimmune liver diseases includes the first published study of a biologic for the treatment of primary biliary cholangitis (PBC) as well as key studies of the immunopathogenesis of primary sclerosing cholangitis (PSC). He is a member of the Steering Committees for the International PSC Study Group, TARGET-PBC study, and PSC Forum. He Chairs the American Association for the Study of Liver Disease (AASLD) Special Interest Group on Cholestatic and Autoimmune Liver Diseases, and the Consortium for Autoimmune Liver Disease, a group which he founded and now includes over 15 active institutions. He leads multiple clinical trials in PBC, PSC, and autoimmune hepatitis and has been funded by the NIH, CDC, and industry. Dr. Bowlus is a Fellow of the AASLD, AGA, and ACP.
Dr. John Eaton

Dr. John Eaton is an Assistant Professor of Medicine and Transplant Hepatologist at Mayo Clinic in Rochester, Minnesota. Dr. Eaton completed his internal medicine residency training, Chief Medical residency, Gastroenterology & Hepatology fellowship and an advanced liver transplant fellowship at Mayo Clinic in Rochester, Minnesota. Dr. Eaton also designed and completed a unique 1 year training program that enabled him to focus on cholestatic liver diseases and cholangiocarcinoma prior to joining the staff at Mayo Clinic in Rochester, Minnesota. Dr. Eaton's clinical efforts are focused on seeing patients with PSC, PBC and cholangiocarcinoma. His research focuses on clinical trials, advanced imaging studies and improving our understanding of the natural history of PSC and methods to predict key outcomes.
Dr. Bertus Eksteen

Dr. Eksteen is director of the Calgary PSC clinic at the Aspen Woods Clinic and a transplant hepatologist at the Southern Alberta Transplant Clinic based at the University of Calgary and Foothills Medical Centre in Calgary. He was born in South Africa where he completed his basic medical degree before moving to Birmingham in the UK in 1996 where he completed his training in gastroenterology and transplant hepatology. He was elected a Fellow of the Royal College of Physicians of London, UK in 2011. He spent 10 years on the Birmingham liver transplant unit before moving to the University of Calgary in 2011. His main interests are liver transplantation and autoimmune liver diseases such as Primary Sclerosing Cholangitis (PSC). He runs a dedicated multidisciplinary PSC clinic at the Aspen Woods Clinic which provides state of the art care for patients from southern Alberta, western Saskatchewan and eastern British Columbia. The clinic is closely aligned with his PSC research program which aims to evaluate new medications for PSC in clinical trials, novel imaging of the colon and bile ducts and the genetics of PSC.
Dr. Heather Francis
The goal of my laboratory is to investigate synergistic role that cholangiocytes and mast cells during cholestatic liver injury, specifically Primary Sclerosing Cholangitis (PSC), cholangiocarcinoma and non-alcoholic fatty liver disease (NAFLD). My lab is currently funded by both the NIH and the VA and these studies examine the link between cholangiocytes, mast cells and hepatic stellate cells during liver disease focusing primarily on PSC. In addition, we recently found that using OTC drugs that block histamine receptors (H1HR and H2HR inhibitors) decreases both PSC and cholangiocarcinoma. Further, we are particularly interested in the HDC/histamine/histamine receptor axis and the autocrine (from cholangiocytes) and paracrine (mast cells) role this axis plays in PSC, cholangiocarcinoma and NAFLD. Using genetic knockout mice, we have demonstrated that loss of HDC and/or loss of mast cell activation ameliorates liver damage including biliary hyperplasia and hepatic fibrosis that are send during PSC. Our recent studies have demonstrated that there is a synergistic relationship between cholangiocytes and mast cells and damaged, senescent cholangiocytes may be the cause for mast cell infiltration during liver damage. Our studies are clinically relevant since mast cells are found surrounding bile ducts and are activated during liver damage. In addition, we have shown that histamine levels are increased in patients with PSC, cholangiocarcinoma, NAFLD, NASH and end-stage liver disease. We are aiming to fully exploit the role of mast cells during liver disease progression using a number of approaches including genetic models and pharmaceutical targeting. Our goal includes defining molecular targets that might be translated into therapeutic options for patients suffering from liver disease.
Dr. Richard Green (Co-chair)
Dr. Richard Green is a Professor of Medicine and Chief of the Section of Hepatology at Northwestern University Feinberg School of Medicine. He graduated with an undergraduate degree from Duke University and subsequently graduated from the Duke University Medical School with a degree in Medicine. He undertook his Internal Medicine training at Northwestern University, where he also served as the Chief Medical Resident. His Gastroenterology and Hepatology Fellowship training was at Brigham and Women's Hospital at Harvard Medical School, Boston, MA. He subsequently served as an Instructor of Medicine at Brigham and Women's Hospital and Harvard Medical School, and as an Assistant Professor of Medicine at the University of Illinois in Chicago.
Dr. Green has been actively involved in clinical and basic investigations of cholestatic liver disease, metabolic liver diseases and fatty liver disorders. His current research efforts focus on the genetics and molecular mechanisms of cholestatic and fatty liver disorders. He is the former Chair of the Cholestatic Liver Disorders Special Interest Group (SIG) of the American Association for the Study of Liver Diseases (AASLD), and the former Chair of the Liver-Biliary Council of the American Gastroenterological Association. He also served as an Associate Editor for the journal Hepatology from 2001-2006. He has authored over 50 original articles, book chapters and reviews on a wide range of hepatic disorders.
Dr. Denise M. Harnois
Dr. Denise Harnois received her medical degree from the medical school at Philadelphia College of Osteopathic Medicine, and then received Internal Medicine training at Thomas Jefferson University Hospital. After completing a fellowship in Hepatology and Transplant Medicine at Mayo Clinic, she joined the staff at Mayo Clinic Florida in 1998. Dr. Harnois is board certified in Transplant Hepatology and Gastroenterology and focuses her interest in the areas of cholestatic liver diseases (including primary sclerosing cholangitis) and hepatobiliary malignancies. She has been a well-recognized resource for patients and physicians in her region through her efforts in outreach and academic work in these areas.
Dr. Gideon Hirschfield
Dr. Gideon Hirschfield is the inaugural Lily and Terry Horner Chair in Autoimmune Liver Disease Research at the Toronto Centre for Liver Disease, Toronto General Hospital and Professor of Medicine in the Division of Gastroenterology at the University of Toronto. As a clinician-scientist, Dr. Hirschfield manages a broad platform of translational and trials based clinical science with the goal of advancing therapies for patients with inflammatory liver disease that prevent the need for transplantation. Dr. Hirschfield graduated from the Universities of Oxford (1994) and Cambridge (1996) and was awarded a PhD from the University of London (2006). Prior to holding his current position, he was Professor of Autoimmune Liver Disease at the University of Birmingham, and Transplant Hepatologist at University Hospitals Birmingham, UK, where he led services for autoimmune liver disease, pregnancy-associated liver disease, and Wilson disease.
Dr. Johannes R. Hov
Dr. Johannes R. Hov is a researcher at the Norwegian PSC Research Center as well as resident in gastroenterology in the Division of Cancer, Surgery and Transplantation, Oslo University Hospital, Rikshospitalet. He received his MD from the University of Oslo in 2003 and a PhD in 2011 with the thesis "Functional genetics in primary sclerosing cholangitis: Studies of the bile acid receptor TGR5 and genes in the HLA complex".
He is leading the research group "Genomics and metagenomics in inflammatory diseases" (www.ous-research.no/hov) and the main current research focus is the role of gut microbiota in PSC and other inflammatory conditions with gastrointestinal manifestations, in addition to studies of immunogenetics and biomarkers in PSC.
Dr. Josh Korzenik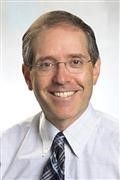 Joshua R. Korzenik is the director of the Resnek Family Center for Primary Sclerosing Cholangitis Research as well as Brigham and Women's Hospital Crohn's and Colitis Center and assistant professor of medicine at Harvard Medical School. He was an undergraduate at Harvard University before receiving his M.D. from Albert Einstein College of Medicine in 1987. He completed internship and residency at Beth Israel Hospital in Boston, Massachusetts. After a period involved in clinical research in India, he completed his fellowship at Yale School of Medicine where he remained on faculty before going to Washington University in St. Louis in 1997.  He directed the Inflammatory Bowel Disease Center at Washington University in St Louis before coming to Massachusetts General Hospital where he co-directed the MGH IBD Center for a decade. He then moved to BWH to develop the BWH Crohn's and Colitis, the leading IBD Center in New England and the Resnek Family Center for PSC Research. He directs an extensive research program including clinical, epidemiologic and translational research focused on the microbiome and immunology to improve our understanding of the pathophysiology of PSC in order to develop and test better, innovative therapies.
Dr. Cynthia Levy

Dr. Levy is an Associate Professor of Medicine at the University of Miami and the Program Director for the Transplant Hepatology Fellowship program. She serves as Assistant Director of the Schiff Center for Liver Diseases, where she conducts research focused on cholestatic and autoimmune liver diseases. She is a member of the steering committee for the International Primary Sclerosing Cholangitis Study group (IPSCSG) and for the Consortium for Autoimmune Liver Diseases (CALiD), and serves as the Chair for the TARGET-Primary Biliary Cholangitis (PBC) national registry. Dr. Levy is a member of the AASLD Practice Guidelines Committee and an elected member of the Cholestatic and Autoimmune Liver Disease SIG Steering Committee. She is a Fellow of the American Gastroenterology Association and the American Association for the Study of Liver Diseases.
Dr. Cara Mack
I am a Professor of Pediatrics at Children's Hospital Colorado, Medical Director of the Pediatric Liver Center and Director of the Pediatric GI, Hepatology and Nutrition Training Program. As a physician scientist I have focused my basic science research studies on immune-mediated liver diseases, with a vested effort on deciphering the role of the immune system in the pathogenesis of biliary atresia (BA). My clinical research efforts include clinical and translational studies pertaining to diagnosis and outcomes in BA and other pediatric liver diseases, including primary sclerosing cholangitis (PSC), through the NIH-funded Childhood Liver Disease Research Network (ChiLDReN). I am the Chair of the ChiLDReN PSC Working Group aimed at creating 2 studies, an observational study and a treatment trial. The overarching goal of my research endeavors is to utilize my immunology expertise to explore mechanisms underlying the pathogenesis and treatment of immune-mediated pediatric biliary and liver diseases. Finally, I have made it a priority in my career to mentor junior physician scientists. To that end, I have mentored 15 pre- or post- doctorates trainees and I am the Co-PI of our NIH T32 training grant.
Dr. Stephen Miller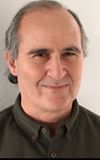 Dr. Stephen Miller received an MD degree from the University of The Witwatersrand in South Africa. He completed his post-graduate training at Northwestern University, Chicago and is board-certified in Internal Medicine. He also completed a fellowship in Clinical Pharmacology at the Chicago Medical School. He served as an Attending Physician at the VA Hospital, North Chicago, and was an Associate Professor of Clinical Medicine and Pharmacology at the Chicago Medical School.
Dr. Miller was then appointed Executive Director, R&D, at GD Searle in Chicago, IL. He led the development of several drugs, including celexocib (Celebrex™), misoprostol (Cytotec™) and spironolactone (Aldactone™). He then co-founded and served as the Chief Medical Officer of Atlantic Pharmaceuticals, a publicly traded biotechnology company. He developed programs focused on gene therapy, synthetic cannabinoids, anti-restenosis drugs, vascular stents and ophthalmic surgical devices. Atlantic was acquired in 2000. Dr. Miller then relocated to San Diego where he continues to work in biotechnology and clinical medicine.
He was diagnosed with PSC in 2009 and received a liver transplant in 2014.
Dr. Cyriel Ponsioen
Cyriel Ponsioen was trained as Internist at the Free University Medical Center in Amsterdam from 1989 to 1995. Thereafter he trained as gastroenterologist at the Academic Medical Center (AMC) in Amsterdam from 1995 till 1998. In 2000 he defended his doctoral thesis on Etiological and Clinical Studies in Primary Sclerosing Cholangitis. From 2000-2006 he worked as consultant gastroenterologist in a large teaching hospital. In 2007 he was appointed senior staff member at the Department of Gastroenterology & Hepatology at the AMC. The focus of his clinical as well as research activities lie in inflammatory bowel disease (IBD) and primary sclerosing cholangitis (PSC). The former mainly focuses on microbiota research in IBD. As for PSC, he has built up a research line in epidemiology, disease course, and biomarkers, and he leads a research line looking into the relationship between the gut and the biliary tree. He is currently PI of 4 international research projects in PSC including the DILSTENT trial, a randomized trial comparing balloon dilatation versus short-term stenting for dominant strictures in PSC. Within the international PSC Study Group he currently chairs the Clinical Working Group.
Complete your profile and join PSC Partners Seeking a Cure in advancing PSC research towards a cure.