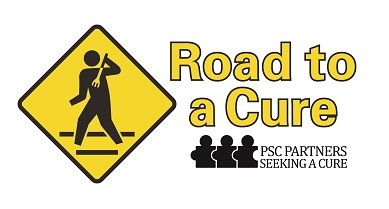 It's time again for our annual Road to a Cure fundraiser!  Each year, in the months leading up to our annual conference, the Road to a Cure campaign seeks to raise money to support our mission in our quest for a world with no PSC. New and exciting things are in store, and we're ready to make the biggest impact yet!
We've divided the country into regions, and members of our community have volunteered to be team leaders for each region (and Team Canada!). Each team will recruit as many members as possible and raise as much as possible to help fight this terrible disease. Through the teams, you will connect with other PSC-affected families in your region, be together in the fight whatever it takes, and engage in some friendly competition with the other regions.
Find your team's fundraising page HERE, and keep an eye on our Facebook page and Twitter feed for news of each team's own Facebook group.