Staff and Registry Team
PSC Partners is fortunate to have a very talented and motivated group of people serving on its Staff & Registry Team.
Our Staff
Meegan Carey - Executive Director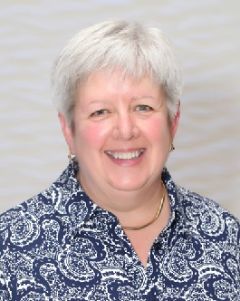 Meegan joined PSC Partners in 2010.  As a Colorado native, she has been involved in the Denver philanthropic community for many years. In addition to her work for the organization, she serves as a fund advisor for the Denver Foundation. Prior to her employment in the non-profit sector, Meegan worked in residential construction and retail management. Her favorite escape is to spend time in the mountains with her three children, extended family and friends in Grand Lake, CO. She also enjoys travelling, hiking, playing golf and cooking.  She received a BA in Art History from Scripps College and an MBA in Management Information Systems from the University of Denver.
Jen Chavez - Communications Director
Jen is a communications professional with two decades of experience. After graduating from University of Colorado-Boulder, her career began at a Denver public relations agency where she discovered that she preferred spending time working on the pro-bono accounts. A move to the non-profit arena was in order. She was the communications director at Energy Outreach Colorado (formerly Colorado Energy Assistance Foundation) and Morris Animal Foundation before launching her communications consulting business. Jen enjoys writing, traveling, and spending time with her husband Chris, teenagers Will and Sofia, and their two dogs Cody and Miles.
Joanne Hatchett - Medical Science Liaison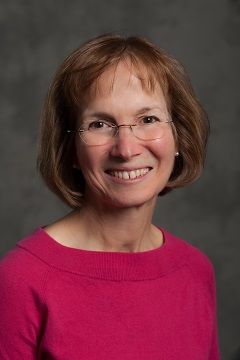 Joanne Hatchett, RN, FNP, ACHPN, is the new Medical Science Liaison for PSC Partners. Most recently, Joanne was a family nurse practitioner. She is a strong advocate for advance care planning and patient and family education, and, before accepting the position at PSC Partners, was a member of our Board of Directors. Additionally, she is a PSC caregiver. Joanne graduated from San Francisco State University with a BSN, and received both her MSN as a Cardiopulmonary Clinical Nurse Specialist and Family Nurse Practitioner Post-Master's certification from the University of California, San Francisco.
Katherine Schultz - Business Manager
Katherine joined PSC Partners in June 2018.  Before working at PSC Partners, Katherine was a Business Operations Manager at a veterinary loyalty company and a private middle/high school. She received a B.S. in Industrial Engineering from the University of Illinois.
In her free time, Katherine enjoys spending time with her family, playing tennis, skiing, reading and hiking in the mountains.
Raquel Valerio - Program Administrator
Raquel joined PSC Partners in May 2018.  She is a Colorado native and has spent the last 20 years assisting her husband with his successful general contracting business while also working as an independent contractor. She has helped small businesses with their account management, billing, and sales support. For many years, she served on different non-profit boards and enjoys community involvement. Most recently, Raquel worked in the medical billing field. She says this was a turning point for her. She realized she wanted to be a part of a solution to a cure. She loves spending time with her husband Andrew, their four children, and her very large extended family. She enjoys walking, reading, music, playing with her two dogs, and, most of all, impromptu trips to the mountains with her family!
Registry Team
Rachel Gomel - Registry Director and Coordinator
Rachel is the volunteer Registry Coordinator for PSC Partners Seeking a Cure, and has been an active member of the PSC Partners community for many years. Rachel was instrumental in the development, launch, and growth of the patient registry, and she serves on the Board of Directors for PSC Partners Seeking a Cure and PSC Partners Seeking a Cure Canada. Rachel Gomel's commitment to PSC Partners began in 2008 when she attended the Jacksonville conference. Rachel holds a Master's degree in English Literature from McGill University, Montreal, Canada. Her Ph.D. work at McGill University was cross-disciplinary (in Philosophy of History, Comparative Literature, and Literary Criticism) and earned her three Canada Council awards. She left McGill University shortly after her third child was born. Her husband, three children and their families are the center of her life.
Sharon Nanz - Assistant Registry Coordinator
Sharon joined our staff in November 2018 after several years as a volunteer with PSC Partners. She lives in Roanoke, Virginia, and holds a B.A. in English from Roanoke College, where she is now the public relations assistant. Sharon is an avid Masters swimmer and a former swim coach—in fact, her family suspects that decades in the pool have chlorinated her blood! She has volunteered extensively at church and for local school, Scouting and rec sports groups. She and her husband have three married sons and a daughter whose PSC journey inspired Sharon's involvement in the PSC community. Time with family tops her list of favorite activities.
Complete your profile and join PSC Partners Seeking a Cure in advancing PSC research towards a cure.