Staff and Registry Team
PSC Partners is fortunate to have a very talented and motivated group of people serving on its Staff & Registry Team.
Our Staff
Ricky Safer - Founder and CEO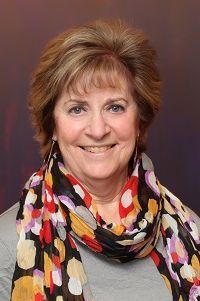 Ricky is the CEO and Founder of PSC Partners serving in a volunteer capacity. After having led the life of a health nut for decades, Ricky Safer was shocked to receive her PSC diagnosis in 2003, and then to discover that there was little accurate information or support available for PSC patients. Still reeling from her recent diagnosis, Ricky decided she didn't want to wait around to see if things would improve. In 2004, with the help of her family, her hepatologist (Dr. Everson) and two friends from the support group (Lee Bria and David Rhodes), Ricky founded PSC Partners Seeking A Cure. Ricky's years of volunteering with CCFA locally and nationally and her position on the board of the Donor Awareness Council provided her with the background to get PSC Partners Seeking a Cure off the ground. Ricky has served on the Nutritional Panel for CCFA, and also received the CCFA Sigman award.
Ricky feels extremely lucky to have her family as her loyal support group and constant helpers. One of her greatest joys is spending time with her family—her husband (Don), daughter and son-in-law (Elissa and Steven), son and daughter-in-law (Adam and Sue), and grandkids (Sam, Lily, Rowan, and Hudson). She enjoys her role as CEO of PSC Partners, and continues to be passionate about finding a cure for PSC, and making life better for all PSCers. In Ricky's other life, she taught foreign languages and provided cross-cultural training at the University of Denver. Ricky received her B.A. in French with honors from the University of Michigan, and her Master of Arts in Teaching from Johns Hopkins University. Ricky can be reached at contactus@pscpartners.org.  (Full-Time Volunteer)
Meegan Carey - Executive Director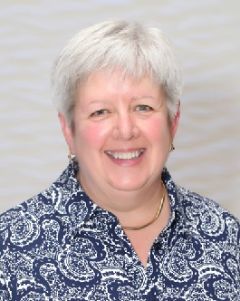 Meegan joined PSC Partners in 2010, and serves as the Executive Director.  As a Colorado native, she has been involved in the Denver philanthropic community for many years. In addition to her work for the organization, she serves as a fund advisor for the Denver Foundation. Prior to her employment in the non-profit sector, Meegan worked in residential construction and retail management. Her favorite escape is to spend time in the mountains with her three children, extended family and friends in Grand Lake, CO. She also enjoys travelling, hiking, playing golf and cooking.  She received a BA in Art History from Scripps College and an MBA in Management Information Systems from the University of Denver. (Full-Time)    
Anna Beck - Business Manager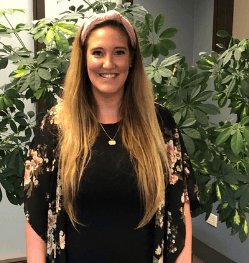 Anna Beck is a Colorado native who received her bachelor's in business administration from Colorado State University. She joined the PSC Partners team after working in the residential construction industry for 12 years, and she says she is looking forward to contributing to such an amazing cause. Her two children and husband are the lights of her life. When they are not keeping her busy she enjoys cooking, gardening, and watching British murder mysteries. (Full-Time)
Sarah Curup Callif - Research Program Manager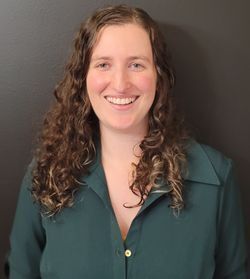 For Sarah, liver disease runs in the family. Because of this, she is committed to finding a cure for PSC through collaborative research that prioritizes the voices of people living with or impacted by PSC. Sarah has contributed to published research highlighting quality of life for people with rare diseases, and has extensive experience helping individuals and teams navigate the research landscape. She holds a Master's degree in Nonprofit Administration, a Bachelor of Science degree in Community Engagement and Education, and over 12 years of management experience in the nonprofit sector. Personally, she loves volunteering, making art, and being surrounded by bright plants and goofy animals. (Full-Time)
Jen Chavez - Communications Director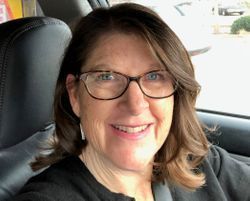 Jen joined the PSC Partners Seeking a Cure team in 2018 as the Communications Director. She is a communications professional with two decades of experience. She was the communications director at Energy Outreach Colorado (formerly Colorado Energy Assistance Foundation) and Morris Animal Foundation before launching her communications consulting business. Jen received a BA from University of Colorado-Boulder, and enjoys writing, traveling, and spending time with her husband Chris, their young-adult kids Will and Sofia, and their dog Miles. (Part-Time)
Joanne Hatchett - Medical Science Liaison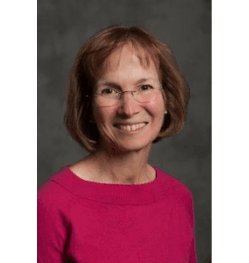 Joanne Hatchett, RN, FNP, ACHPN, is the Medical Science Liaison for PSC Partners. Most recently, Joanne was a family nurse practitioner. She is a strong advocate for advance care planning and patient and family education, and, before accepting the position at PSC Partners, was a member of our Board of Directors. Additionally, she is a PSC caregiver. Joanne graduated from San Francisco State University with a BSN, and received both her MSN as a Cardiopulmonary Clinical Nurse Specialist and Family Nurse Practitioner Post-Master's certification from the University of California, San Francisco. (Full-Time)
Elizabeth Szewczyk - Development Director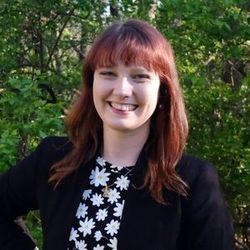 Elizabeth Szewczyk (Leachman) joins PSC Partners with a robust background in fund development, marketing, events management, and nonprofit leadership. Elizabeth most recently served as the Interim Chief Executive Director for Big Brothers Big Sisters – Southern Lake Michigan Region, and is the Board Secretary for Rebuilding Together St. Joseph County. She previously worked in the community and economic development nonprofit sectors with South Bend Heritage Foundation, the City of South Bend Venues Parks & Arts Department, and Downtown South Bend. Elizabeth holds a master's degree from the University of Southern California in Applied Research & Consumer Psychology and a Bachelor of General Studies & Psychology from Indiana University. In her spare time, she loves teaching dance and yoga, hiking mountains, and spending time with her family of cats and wonderful husband. (Full-Time)
Katherine Schultz - Information Technology Director
Katherine joined PSC Partners in 2018 as the Business Manager.  Before working at PSC Partners, Katherine was a Business Operations Manager at a veterinary loyalty company and a private middle/high school. She received a B.S. in Industrial Engineering from the University of Illinois. In her free time, Katherine enjoys spending time with her family, playing tennis, skiing, reading and hiking in the mountains. (Part-Time)
Raquel Valerio - Program Administrator
Raquel joined PSC Partners in 2018 as the Program Administrator. She is a Colorado native and has spent the last 20 years assisting her husband with his successful general contracting business while also working as an independent contractor. She has helped small businesses with their account management, billing, and sales support. For many years, she served on different non-profit boards and enjoys community involvement. Most recently, Raquel worked in the medical billing field. She says this was a turning point for her. She realized she wanted to be a part of a solution to a cure. She loves spending time with her husband Andrew, their four children, and her very large extended family. She enjoys walking, reading, music, playing with her two dogs, and, most of all, impromptu trips to the mountains with her family! (Part-Time)
Registry Team
Rachel Gomel - Registry Director
Rachel is the Registry Director for PSC Partners Seeking a Cure in a volunteer capacity, and has been an active member of the PSC Partners community for many years. Rachel was instrumental in the development, launch, and growth of the patient registry, and she serves on the Board of Directors for PSC Partners Seeking a Cure and PSC Partners Seeking a Cure Canada. Rachel Gomel's commitment to PSC Partners began in 2008 when she attended the Jacksonville conference. Rachel holds a Master's degree in English Literature from McGill University, Montreal, Canada. Her Ph.D. work at McGill University was cross-disciplinary (in Philosophy of History, Comparative Literature, and Literary Criticism) and earned her three Canada Council awards. She left McGill University shortly after her third child was born. Her husband, three children and their families are the center of her life. (Full-Time Volunteer)    
Sharon Nanz - Registry Coordinator
Sharon joined our staff in 2018 after several years as a volunteer with PSC Partners. She lives in Roanoke, Virginia, and holds a B.A. in English from Roanoke College, where she also worked as a staff writer and assistant in the marketing and communications office. Sharon volunteers with the Starzl Network for Excellence in Pediatric Transplantation and is an active member and volunteer at her church. She is an avid Masters swimmer and a former swim coach—in fact, her family suspects that decades in the pool have chlorinated her blood! She and her husband have three sons, a daughter whose PSC journey inspired Sharon's involvement in the PSC community, and two precious granddaughters. Time with family tops her list of favorite activities. (Part-Time)
Complete your profile and join PSC Partners Seeking a Cure in advancing PSC research towards a cure. Find information about clinical trials.