PSC Awareness
Help us increase awareness of primary sclerosing cholangitis (PSC) and PSC Partners Seeking a Cure by continually educating people about this rare disease. Below are videos, fact slides, and more for you to share!
PSC Awareness Day, October 29: In October every year, PSC Partners Seeking a Cure, along with other international groups with whom we collaborate, host PSC Awareness Day. On the day, and the week leading up to it, facts, videos, and stories are posted on social media and included in our various outreach efforts. We ask our community to help us spread the word during that time, but PSC Awareness can (and should) occur all year long. Please help us ensure everyone is #PSCaware by educating people about primary sclerosing cholangitis (PSC).
Visit our online store to find some snazzy PSC Partners gear. (This is an awareness-raiser, not a fundraiser.) Affordably priced PSC Partners gear is also available at the Annual PSC Partners Conference shop.
Below are some other tools to help you spread the word.
PFDD Forum
Watch the recording of the Making Our Voices Heard: Patient-Focused Drug Development Forum, which took place on October 23, 2020. While you're there, please complete the comment form to let the FDA, Researchers, Drug Developers, etc. know more about your journey with PSC. View the AGENDA here. 
View and Share These Videos
Post Video of Yourself: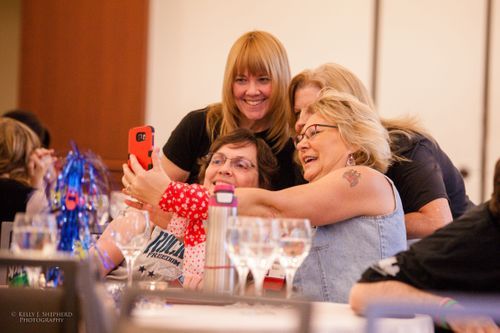 Spread awareness about PSC Partners by posting a short video of yourself on social media answering the question, "What is one thing you wish people knew about PSC?" Videos should be posted on October 29. Be sure to tag PSC Partners and use #PSCaware.
Wear PSC Partners Gear:
Wear PSC Partners gear. Post a photo of yourself, tag PSC Partners, and include #PSCaware.
2020 PSC Awareness Day Tiles To Share
---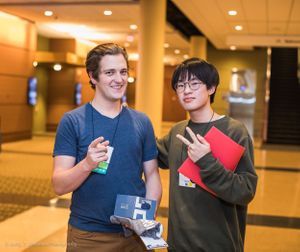 Basic Facts
Primary Sclerosing Cholangitis (PSC) is a chronic bile duct disease that damages the bile ducts inside and outside the liver. Bile ducts carry bile from the liver to the intestines. With PSC, bile ducts are inflamed, and the inflammation leads to scarring and narrowing of the affected ducts. Eventually, blockages may occur. As the scarring blocks more and more ducts, bile becomes trapped in the liver. This damages the liver and can result in fibrosis and cirrhosis of the liver and liver failure. Patients may eventually require a liver transplant.
PSC is a rare disease that predominantly affects 30-40 year-old men. However, PSC also occurs in children of any age, women, and the elderly. PSC affects about twice as many men as women.
Many PSC patients are asymptomatic at the time of diagnosis.
It is estimated that there are 30,000-50,000 PSC patients in the United States.
PSC is often found in people with inflammatory bowel disease (IBD), most often ulcerative colitis (UC) and sometimes Crohn's disease. Over 75 percent of PSC patients have ulcerative colitis.
PSC is also associated with other autoimmune diseases.

Educate Yourself and Others About Primary Sclerosing Cholangitis (PSC)
Please share these videos to help bring awareness and understanding of this devastating disease.  Whether you are a PSCer, friend, family member or health professional, you can help us spread the word!
On a recent PSC Awareness Day, several folks from the PSC community, including the five below, answered the question,
"What do you want people to know about primary sclerosing cholangitis (PSC)?"
Tim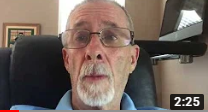 Linda
Alex
Fred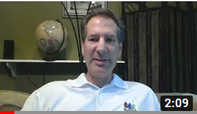 Tamara
---
Share Information with Your Network
There are many ways to increase awareness for PSC. Help others become #PSCaware by learning how you can spread the word.
FACTS ABOUT PSC TO SHARE ON SOCIAL MEDIA
READ STORIES FROM PATIENTS AND CAREGIVERS
Complete your profile and join PSC Partners Seeking a Cure in advancing PSC research towards a cure.