Board Members
PSC Partners is fortunate to have a very talented and motivated group of people serving on its Board of Directors. Our board members come from a rich variety of backgrounds and experiences and are united by our common cause to find a cure for PSC.
Ricky Safer - CEO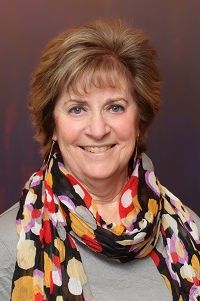 After having led the life of a health nut for decades, Ricky Safer was shocked to receive her PSC diagnosis in 2003, and then to discover that there was little accurate information or support available for PSC patients. Still reeling from her recent diagnosis, Ricky decided she didn't want to wait around to see if things would improve. In 2004, with the help of her family, her hepatologist (Dr. Everson) and two friends from the support group (Lee Bria and David Rhodes), Ricky founded PSC Partners Seeking A Cure. Ricky's years of volunteering with CCFA locally and nationally and her position on the board of the Donor Awareness Council provided her with the background to get PSC Partners Seeking a Cure off the ground. Ricky has served on the Nutritional Panel for CCFA, and also received the CCFA Sigman award.
Ricky feels extremely lucky to have her family as her loyal support group and constant helpers. One of her greatest joys is spending time with her family—her husband (Don), daughter and son-in-law (Elissa and Steven), son and daughter-in-law (Adam and Sue), and grandkids (Sam, Lily, Rowan and Hudson). She enjoys her role as CEO of PSC Partners, and continues to be passionate about finding a cure for PSC, and making life better for all PSCers. In Ricky's other life, she taught foreign languages and provided cross-cultural training at the University of Denver. Ricky received her B.A. in French with honors from the University of Michigan, and her Master of Arts in Teaching from Johns Hopkins University. Ricky can be reached at contactus@pscpartners.org.
Fred Sabernick - Chair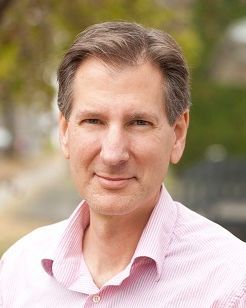 Fred Sabernick was diagnosed with PSC in 2004, and upon becoming symptomatic he attended his first PSC Partners Conference in 2009. He quickly bonded with the people and organization of PSC Partners, and credits the friendship and support he received for helping manage his disease. After worsening health he received a liver transplant in 2012.
He volunteered with PSC Partners in a number of roles before joining the Board, and has previously volunteered in adult literacy education and as a youth hockey referee. He holds a MSEE from the University of Florida and has been employed in the electronics and computer industry for over thirty-five years, and has traveled extensively both in North America and overseas. He enjoys running, woodworking, and trying (failing) to keep up with current technology, and has called the Atlanta, GA area home since 1997.
Joanne Grieme - Vice Chair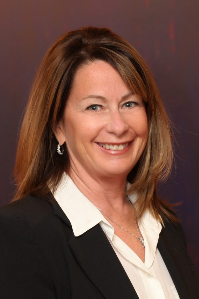 Joanne Grieme lives in Pittsburgh, PA, and has been an active volunteer with PSC Partners since attending the first PSC Partners conference in 2005. Her son was diagnosed at the age of 15 with PSC in 2001, and has had four liver transplants.
Joanne has worked with her husband in the family business in the aviation industry for over 20 years, but is most fulfilled with her volunteer work helping others and raising awareness for PSC. She has also served on the Board of Directors for other liver organizations in the Pittsburgh area.
Britt Moore - Secretary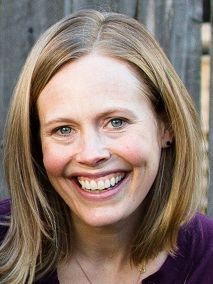 Britt Moore is a Board Certified Behavior Analyst and works with families of children diagnosed with developmental disabilities. She completed her undergraduate degree at Luther College in Day Decorah, Iowa and her Master's Degree at Western Michigan University, both in Psychology. Britt currently works with families and caregivers teaching them to use behavior analytic principles to enhance their children's appropriate behavior and learn new skills in their home environment.
Britt was diagnosed with PSC in the fall of 2011 and was able to attend her first conference in the spring of 2012 in her very own Minnesota. She says she was blown away by the friendships and knowledge she gained while at the conference and has been involved ever since. She lives in Saint Paul with her husband and three children. They love to get out when the weather allows it; gardening, golfing, skiing, camping, and listening to music.
Jennifer Sims - Treasurer
Jennifer Sims had never heard of PSC until the day her son was diagnosed in 2011. From that day forward, she has poured her heart and soul into taking care of her son and learning more about PSC. Jennifer's first experience with PSC Partners was at the annual conference in 2014. She was immediately drawn to the organization and its mission to find a cure for PSC.
Jennifer earned her BBA in Accounting from Baylor University and is a CPA. She is a business valuation specialist who works with medical professionals in private practice as they transition their businesses. Jennifer and her husband, Scott, live in Colorado with their two children.
Stuart Barnett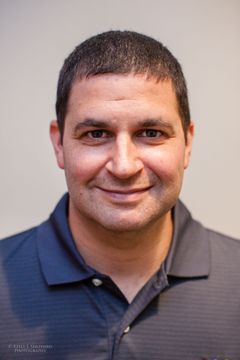 Stuart Barnett was diagnosed with PSC in 2013. After his wife Debra quickly and easily found PSC Partners on Facebook he was amazed at the abundance of information and support that helped him cope with this mysterious disease. He attended his first conference in New Haven in 2016 and found the welcome amazing and comforting. That welcome never died down the entire conference and he and Debra left knowing that there was more to be done to help this cause and wanted to be involved immediately.
Stu graduated from the University of Albany in NY in 1998 with a degree in Economics and is a CERTIFIED FINANCIAL PLANNER(TM), Certified Wealth Strategist®, and  VP- Sr. Financial Consultant for Charles Schwab & Co., Inc. He has 20 years of experience in the financial industry.  When he is not helping people with their finances he is spending time with his 3 kids Jadon, Kaila and Emma (aka Little Red), and his wife Debra in New Jersey where they live.
Rachel Gomel
Rachel Gomel's commitment to PSC Partners began in 2008 when she attended the Jacksonville conference. Rachel holds a Master's degree in English Literature from McGill University, Montreal, Canada. Her Ph.D. work at McGill University was cross-disciplinary (in Philosophy of History, Comparative Literature, and Literary Criticism), and earned her three Canada Council awards. She left McGill University shortly after her third child was born.
She has been involved in many community projects and in teaching literature. She was on the board of the Atwater Children Libraries that serve underprivileged sections of Montreal. During her eleven years as volunteer and four years as head of the local YMCA Advisory Board, she ran a youth swim team, organized self-help workshops and conference series for the public. Rachel organized city-wide running races to bring awareness and funds to the special needs of single moms with special-need children. Over the years, she has advised and mentored many college-bound young people. Her husband, three children, and their families are the center of her life.
Kathy Halloran
Kathy's son Emmett was diagnosed with PSC in 2017, just a few months before his 17th birthday. After becoming distraught from reading about the stats and complications of the disease on many Google sites, she and her husband reached out to PSC Partners where they found a supportive, educated and uplifting group committed to finding a treatment/cure for this frightening diagnosis. It is because of the deep gratitude that Kathy feels for the people at PSCP that she has joined the board in hopes of contributing to its mission while helping those affected by PSC.
Kathy has spent much of her free time volunteering at multiple organizations. Most recently, she volunteered as a teacher's assistant, mentor to students after school, coordinator at her church, and lead organizer of a courage retreat at the local middle school. It is Kathy's passion to give back to others, and she hopes that by advocating for research and raising awareness of PSC that one day soon there will be a treatment (or better yet a cure!) for her son and all others living with PSC. Together in the fight!
Wes Hendrix
Wes Hendrix has been involved with PSC Partners since 2013. After a family member was diagnosed with PSC, his family did what most new PSC patients do: they sought out information and support. They found both from PSC Partners's website, online patient forums, and conferences. After volunteering at a PSC Partners conference, Wes joined the board of directors to help continue its mission of funding cutting-edge research, supporting new PSC patients, and growing its patient registry. He is proud to be part of a non-profit patient organization that has funded nearly $3.5 million of research and continues to help PSC families find hope.  
Wes graduated from the University of Texas School of Law, and received his undergraduate degree from the University of Chicago. After clerking for Fifth Circuit Judge Patrick Higginbotham, he worked as an associate attorney at Baker Botts LLP. He then served as an Assistant U.S. Attorney in the U.S. Attorney's Office for the Northern District of Texas, becoming the Appellate Chief 2012. He now serves as a U.S. District Court Judge. 
Willie McKinney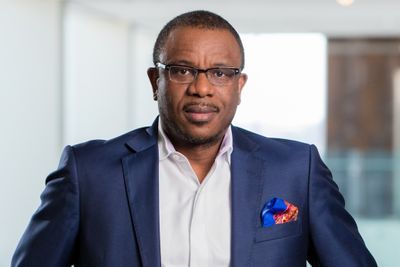 Dr. Willie J. McKinney is board certified in toxicology by the American Board of Toxicology. He has authored numerous peer-reviewed scientific publications and has presented before various scientific organizations. Willie also serves on FDA's Tobacco Product Scientific Advisory Committee (TPSAC) as the non-voting representative of the tobacco manufacturing industry. Currently, Willie serves as the founder and CEO of McKinney Regulatory Science Advisors, LLC. He prepares clients to navigate the regulatory environment by identifying opportunities and advising on regulatory science and stakeholder engagement strategy.
HIs journey with PSC began the day his youngest daughter was diagnosed. As a scientist, he says he was able to understand the disease by reading scientific publications, but it was difficult however, to navigate the emotional and logistical impact of PSC on his life and the lives of his family. Willie says that PSC Partners provided the emotional support and knowledge needed to maintain and continue moving forward.  He says he is amazed and inspired by the accomplishments of the PSC board and staff. A few focused and dedicated individuals are going to change the world.
Matt McMurtry
Matt McMurtry's association with PSC Partners began with a charity bike ride in 2015. He says that he was so impressed with the positive 'can do' attitude of the participants, he knew he needed to be involved with this group.
He is a retired Surgeon currently living in Winston-Salem North Carolina. He and his wife have attended each subsequent annual PSC Partners meeting, and say they continue to be impressed with the commitment of PSC Partners to patient support, education, and research.
Leah R. Sciabarrasi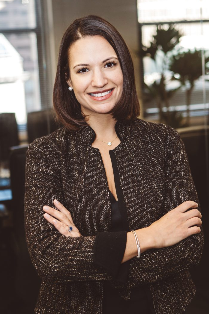 Leah resides near Boston, MA, with her husband and three children and has been actively involved with PSC Partners since discovering the organization in 2018, shortly after PSC touched her family. The patient community involved with PSC Partners was an enormous resource to her and she quickly became more involved with the organization. She is passionate about supporting its mission to find a cure for PSC. Leah is a Managing Partner and CFP® professional at a wealth management firm in Boston. She has extensive experience as a Board member for other non-profit Boards in the Boston area. When not working or spending time within the PSC community, she loves spending time and playing with her three young boys, as well as cooking and traveling.
A heartfelt thank you to our passionate and dedicated Board of Directors for guiding us in all the major decisions for the organization.
Complete your profile and join PSC Partners Seeking a Cure in advancing PSC research towards a cure.