---
This fundraiser kicks off of on June 1, 2023, and runs through July 31, 2023. Registration is ongoing. You can join and/or donate anytime through July 31, 2023. Thank you!
Who is ready for a challenge?
We hope you'll join the PSC Partners staff and board of directors on our mission to raise PSC awareness and funds by walking 83.01 miles (133.5 km) between June 1-July 31, 2023. This is the third year of this FUN fundraiser, which has raised more than $200,000 since it kicked off in 2021.
This year's goal is $135,000. 100% of all WALK83.01 donations support PSC research.
Register, Donate, and get more WALK83.01 for PSC information HERE.
Click HERE to visit our WALK83.01 Resources page for fundraising tips & tricks, ideas about how to complete this race, ways to spread awareness, and more.
Together, we are creating a world where a PSC diagnosis comes with a cure, but we can't do it without YOU!
---

Canadians can participate in this FUN fundraiser by donating through a Canadian link located on the WALK83.01 page linked HERE and in the button at the top of this page. Via that link, you will be able to offer Canadian tax receipts for your WALK83.01 sponsors, and funds raised will support PSC research.
WE ENCOURAGE PARTICIPATION BY EVERYONE IN OUR U.S. AND INTERNATIONAL PSC COMMUNITY. 
---
Why did we choose 83.01 as a goal? Because the unique disease code for primary sclerosing cholangitis (PSC) is K83.01. (Get more information about the PSC ICD-10-CM code here.)
Watch our newsletter (Sign Up Here) and social media pages for updates.
---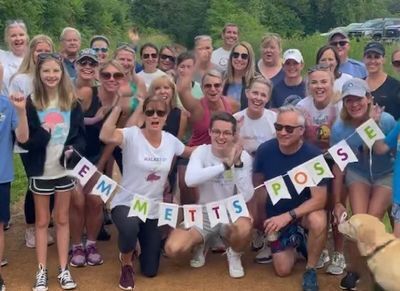 Complete your profile and join PSC Partners Seeking a Cure in advancing PSC research towards a cure. Find information about clinical trials.