Thanks for visiting the WALK83.01 Resources Page!
This page includes information about how to use Team Raiser, fundraising, social media, and more. If you need help, have questions, or just want to get in touch, please reach out to us!
E-mail Fundraising@PSCPartners.org or call 303-771-5227.
Click HERE to go directly to the WALK83.01 webpage.
Canadians, we'd love your participation, too, thorough PSC Partners Canada. Click here for Canadian WALK83.01 information.
Raise Awareness! Click here to gear up for WALK83.01. We have lots of great walk-specific apparel in our online shop, as well as PSC Partners gear. 
---
E-Mail Templates
Within Team Raiser, you can choose from several pre-written e-mail templates to send to your friends, family, and donors. We've also linked them here for easy access. Make sure you personalize them!
Jason's Personal Letter about WALK83.01 and PSC Partners
Join My Team  (Click link and scroll down to 2nd template on the page.)
Solicit a Donation (Click link and scroll down to 3nd template on the page.)
Fundraising Tips & Tricks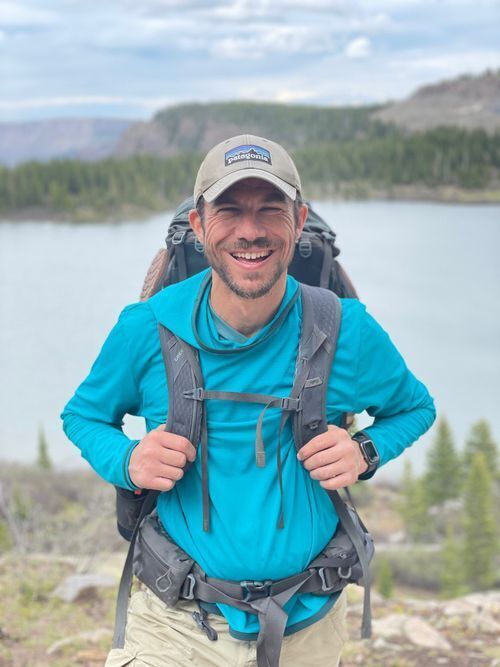 As we get ready for the 2023 cycle of WALK 83.01, here are a few tips to help you have a successful fundraising campaign. 
Thank you to Jason Sparks (right), our top fundraiser in 2022, for providing these helpful tips!
SEND THANK YOU NOTES! If you haven't already done so, send a thank you note to your 2022 donors! This can be via snail mail, email, call, or text. To the extent possible, try to send personal notes to each of your donors, rather than one large email where everyone is blind copied. Even if you send the same information, try to invoke a personal reference – to a spouse, children, shared interest – at the beginning of the email to give it a more unique greeting. 
GET PERSONAL! When requesting donations, encourage folks to participate and/or spread the word about PSC. Include some personal and specific information about why this event is special to you, if you are comfortable sharing. Here are some suggestions:

Patients: Write about life with this rare disease and how it affects you on a daily basis. Consider writing about any struggles, hospitalizations, or developments with your disease to humanize the note. 
Caregivers: With the patient's permission, write about their life with PSC and how their gift will support patient education and treatment initiatives to improve the quality of their life. 
Other Supporters: Write about why this cause is important to you, and, if you are raising money on behalf of a loved one, share something about them, to the extent they are comfortable.

SHARE PROGRESS! Update your donors on your progress along the way. Let them know how you are tracking your goal, and be sure to thank all of the donors who have already made a gift. If you're in a tight fundraising race with another team, let your donors know that, too! 
THANK FOLKS ALONG THE WAY! Thank your donors as you get an email notification that they have made a gift. Even if it is a short text message saying "Thank you for your gift," that will go a long way with the donor. 
ASK ABOUT MATCHING GIFTS! If a supporter makes a donation, and you believe they work for a company that may match their gift, ask them to consider submitting their gift to their employer so we can maximize the impact. This is likely to be the case with larger companies. Conveniently, PSC Partners has the Double the Donation widget embedded right into the donation form. Use it to check if your company or your donor's employer has a donation matching program.
SUGGEST GIFT AMOUNTS! Offer your donors some potential contribution amounts to consider. One of our fundraisers used the following to great success last year:

$83.01: $1 for the PSC disease code
$100: $10 for each pill I take daily
$250: $50 per hospitalization I've had since June 2021
$1,000: Because this disease, well, can be miserable

OFFER A PER MILE SPONSORSHIP! Alternatively, invite your donors to make a per mile sponsorship. Ask them to consider sponsoring you, for example, $5 for each mile you walk over the course of the month. So, if you walk five miles per day, that would be a $750 donation (150 miles x $5 per mile). The amount can be decided by you or by your donor.
DON'T BE AFRAID TO ASK! Be shameless – but kind! – about asking for money! Send email updates along the way, and personalized text messages can be very effective. Make sure to include the link to your fundraising page in the text so they can easily click through.
OFFER INCENTIVES! Offer your donors an incentive to help you reach your fundraising goal. In the past, one of our donors shaved his head as a reward for reaching his fundraising goal. Another participant took a three-minute cold plunge without a wetsuit in the San Francisco Bay. Be sure it's something you're willing and able to do!
Help Raise Awareness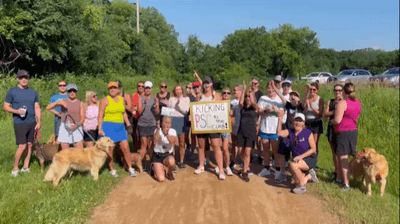 GEAR UP! Wear PSC Partners gear when you're out and about. We've got lots of WALK83.01 gear as well as PSC Partners apparel. Check out our online shop.
POST PHOTOS! Posting on social media really does make a difference. Snap a selfie of you and/or your team. When you post it, use #PSCWALK8301 and tag PSC Partners. We'd love to post your photos as well. Share your photo with us at contactus@pscpartner.org. In your email, let us know that we have permission to post.
INFORM ABOUT PSC! This is a great time to educate folks about PSC. For easy to share information about our complicated disease, feel free to send interested folks to our website. There are easy to share facts on our Basics of PSC webpage.
Make It Fun
WALK WITH OTHERS! Form a team, and gather them together for a fun kick-off event on June 1st. Be sure to take lots of photos, and post them using #PSCWALK8301. Tag PSC Partners. 
ENJOY MUSIC OR A GOOD PODCAST! Feel free to be a team of one. Pop in your airpods, and listen to your favorite tunes, a book, or a podcast while you walk. May we suggest our Living with PSC podcast?
CREATE A TEAM NAME! If you decide to form a team, come up with a fun team name. You may even want to create matching t-shirts. Email (contactus@pscpartners.org) a photo of your team with a note giving us permission to share the photo of social media and via our other outreach channels.
WALK WEEKLY WITH OTHER PARTICIPANTS! Pick a designated time and place each week to walk, and encourage your friends/teammates to meet you there. If your teammates are virtual, plan to chat with them on the phone while you walk at the same time.
TRACK YOUR PROGRESS! Use a mobile app like Map My Walk to keep track of your progress and keep in touch with others on your team.
POST YOUR PROGRESS! Post your progress on social media. There are lots of cute ways to visually indicate how close you are to reaching 83.01 miles. Be sure to use #PSCWALK8301 and tag PSC Partners.
CONNECT VIRTUALLY! Do you exercise on a Peloton bike or another at-home system that has the ability to connect virtually? Form a team and ride virtually with others around the country and the world.
INCLUDE INTERNATIONAL FRIENDS! Use WhatsApp to include international friends on your team. Walk with them virtually while catching up.
SHARE YOUR PHOTOS AND SUCCESSES WITH US! Let us know how you plan to make the walk fun. We'll share your clever, fun, creative ideas with others. Email us at contactus@pscpartners.org.
You Don't Have to Walk to Participate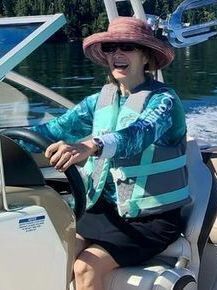 You may also choose to:
Paddle
Pedal
Rollerblade
Swim
Run
Knit
Read Books
Choose another way of completing this task, or make a direct contribution
---
100% of donations will support PSC research.
Together, we are creating a world where a PSC diagnosis comes with a cure, and we couldn't do it without YOU!
Complete your profile and join PSC Partners Seeking a Cure in advancing PSC research towards a cure. Find information about clinical trials.