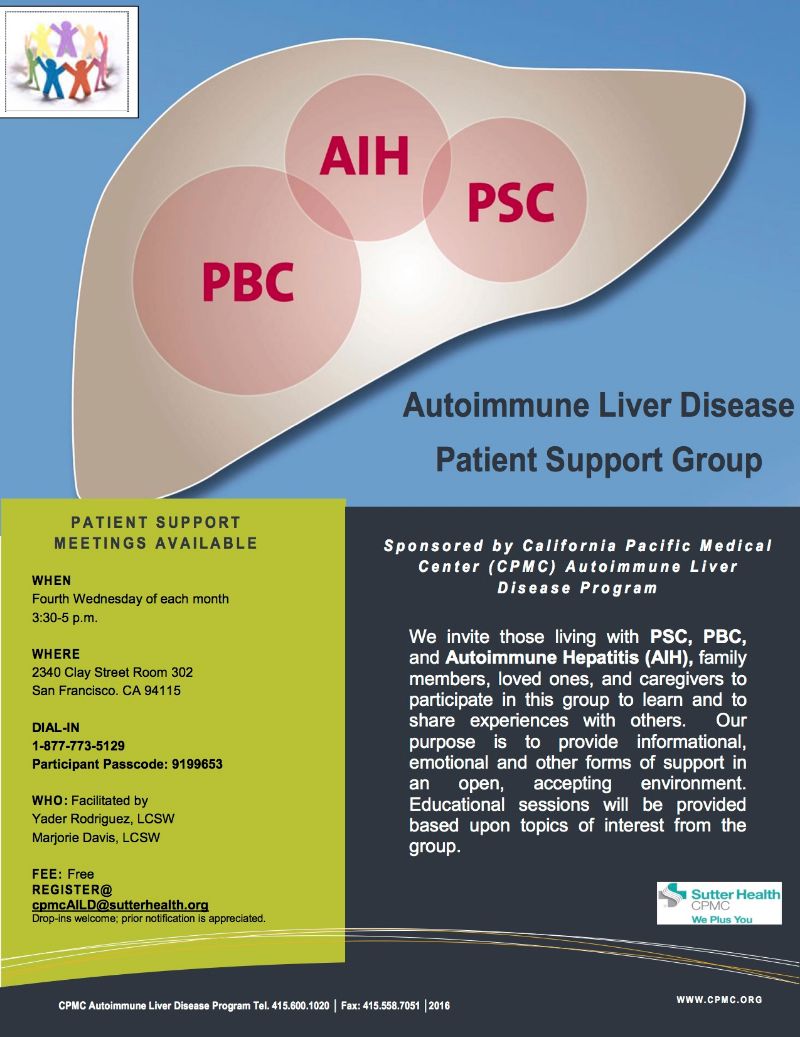 PSC Partners has been asked to spread the news of a support group hosted by the autoimmune liver disease program at CPMC in San Francisco. There is a dial-in option for those who wish to attend remotely.
Those living with PSC, PBC, and Autoimmune Hepatitis (AIH), family members, loved ones, and caregivers are invited to participate in this group to learn and to share experiences with others. The purpose is to provide informational, emotional and other forms of support in an open, accepting environment. Educational sessions will be provided based upon topics of interest from the group.
To register, email cpmcAILD@sutterhealth.org.
Information of other support groups can be found here.
Please note PSC Partners provides this information as a courtesy and has no control or responsibility over the content, management, or availability of the program. Please note the inclusion of this information does not imply a recommendation of the program.