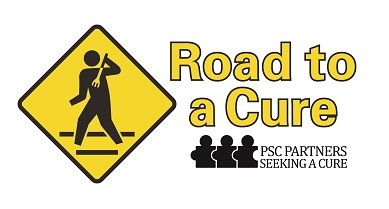 PSC Partners Seeking a Cure is excited to announce the success of our annual Road to a Cure fundraising campaign. Together, all of the regions have competed to raise $172,835!  We are thankful for your trust and vote of confidence as we, together, fight for a cure for PSC.
Congratulations to Team Midwest who raised the most money throughout the campaign!
Team Midwest: $32,100
Team Canada: $27,334 (USD)
Team West: $21,211
Team Southeast: $16,070
Team Northeast: $15,189
Team Southwest: $5,250
Non-Designated: $83,015
In addition to funding our mission, here are some very real ways the funds you donated and raised will help PSC Partners make a difference. $172,835 can:
Fund almost THREE research grants for two years!
Fund almost SIX research grants for one year!
Subsidize a portion of annual conference participants' registration and qualifying hotel cost for almost THREE years!
Maintain our patient registry for almost NINE years!
Thank you to each and every person who decided to donate to this campaign. Each donation, no matter the amount, is another step along the Road to a Cure for PSC.