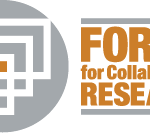 PSC Partners is thrilled to announce a new partnership with the Forum for Collaborative Research called the PSC Forum. The forum is the same group that was instrumental in finding effective treatments for both Hep C and HIV and we are tremendously excited that they have now chosen to focus their efforts on PSC.
Founded in 1997, as a public/private partnership, the Forum for Collaborative Research operates under the auspices of the University of California, Berkeley to address regulatory hurdles and advance safe and efficient drug development. It provides an independent and neutral venue for ongoing multi-stakeholder dialogue between experts from academia, industry, patient community and regulatory agencies in a non-competitive environment that breaks down inefficiencies, increases clarity and decreases uncertainty.
We are eager to represent the priorities and voices of PSC patients and their families as part of this partnership and to help move this important work forward!  Click here to learn more about this vital collaboration.