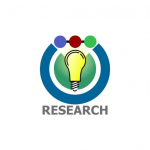 Each year, PSC Partners asks research grant awardees to share a lay summary as part of our grant process.  In order to make this information more digestible and shine a light on each individual study, we will share a summary each week (in alphabetical order of the Principal Investigator's last names).  We welcome your comments or thoughts for the researchers at the bottom of each of these blog posts, and are excited to share this new PSC-related research with you!
Title: "A Multicenter Collaboration to Study PSC in Children"

Principal Investigator:
Mark Deneau, MD, MS, Assistant Professor of Pediatrics, Division of Pediatric Gastroenterology, Hepatology and Nutrition, University of Utah, Primary Children's Hospital, Salt Lake City, UT
Brief Lay Summary of Project:
Researching PSC in children is challenging. The disease affects enough children that it is a regular problem encountered in liver and inflammatory bowel disease clinics, but is rare enough that no single hospital or physician can gather enough patients to become experts in managing the disease. We all see 5 or 6 patients with PSC, but we need to see hundreds to become true experts, something no single center can do. We must work together to learn how PSC behaves in children, and how to treat it.
Personal Interest for Project:
My interest is in bringing as many different pediatric centers together as possible to learn about hundreds of children with PSC. Most children with PSC have inflammatory bowel disease. This large-scale project will teach us how colon inflammation in IBD behaves in children with PSC, and how treatment of the underlying colon inflammation may prevent liver complications. Ultimately the only treatment for progressive PSC is liver transplantation. Through this project we will also learn about liver transplant in children with PSC, what types of patients get PSC again in the new liver, and how this recurrence of PSC can be prevented.