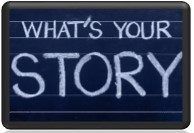 PSCers and their caregivers may not be faster than a speeding bullet or more powerful than a locomotive, but we're pretty sure we've seen some of them leap tall buildings in a single bound! We are looking for stories about the hidden heroes in our community who work tirelessly every day to move our cause for better treatments and a cure forward in positive, meaningful ways.
Are you a PSC patient or do you know a PSC patient or caregiver (yes, that includes the doctors, nurses and other clinicians that care for you!) who inspires you with their leadership and drive to contribute to making things better for our community?
Do you have a PSCer in your life who inspires you every day?  Are you a PSCer who has overcome challenges that no human should have to face?  Do you have a caregiver in your life who inspires you with their superhuman strength, compassion and optimism?
Has PSC changed your life in ways that you think others need to know about?
Are you more of a sound-bite type? Share a picture or video to show that while you have PSC, PSC does NOT have you!
PSC Awareness Week is just one month away, September 10th – 16th, and we'd love to share your story to help build awareness of the fears, concerns, challenges and even blessings PSCers and their caregivers, families and friends face every day. Living with a rare disease can be a lonely journey.  From physical, to emotional, to financial impacts, PSC can make life difficult; help us bring awareness to what it means to live with PSC and the need for better treatments and a cure (we are happy to keep your name anonymous).
Why should I share my story?
Your story makes us laugh
Your story makes us cry
Your story will help others who are struggling recognize that they are not alone
Your story makes us BIGGER
Your story will empower our community by strengthening our collective voice and inspiring others to get involved
Your story may inspire researchers and clinicians and will help us create a sense of urgency for finding a cure
If you'd like some examples to get your juices flowing check out these stories of determined people who have helped to create momentum for their own rare disease or a loved one who suffers from a rare disease.
Here is a PSC Story Contest Template to get your story started.   Fill it out and send it back to us at: contactus@pscpartners.org
We look forward to hearing from you!