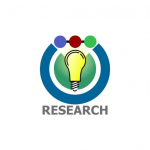 Each year, PSC Partners asks research grant awardees to share a lay summary as part of our grant process.  In order to make this information more digestible and shine a light on each individual study, we will share a summary each week (in alphabetical order of the Principal Investigator's last names).  We welcome your comments or thoughts for the researchers at the bottom of each of these blog posts, and are excited to share this new PSC-related research with you!
Title: Dissecting the Genomic Variants of PSC Outcomes
Principal Investigators:
Konstantinos Lazaridis, MD, Consultant Gastoenterology and Hepatology, Professor of Medicine, Mayo Clinic College of Medicine
Professor Tom Hemming Karlsen, MD, Department of Transplantation Medicine, Division of Surgery, Inflammatory Medicine and Transplantation, Oslo University Hospital, Rikshospitalet
Brief Lay Summary of Study:
Primary sclerosing cholangitis (PSC) is a heterogeneous disease with variable outcomes. At the present time, we are unable to distinguish which patients will rapidly progress to a poor outcome (i.e., need for liver transplant, development of cholangiocarcinoma etc) from those likely to experience a relatively benign disease course. Our research into PSC over the last 5 years has significantly advanced the field and has begun to characterize the genetic predisposing elements underlying the disease development. However, we lack studies about the importance of genetic factors in predicting long-term clinical outcomes of PSC such as disease progression and its complications. We hypothesize that genetic variation plays a key role in the clinical expression, and outcomes of PSC. The objective of this application is to discover the genomic determinants of PSC outcomes (i.e., orthotopic liver transplantation, cholangiocarcinoma, and colon cancer development). Successful outcome of this study will lead to better prediction of PSC progression and introduction of individualized approaches for risk stratification of disease outcomes and ultimately benefit the patients that suffer from PSC.