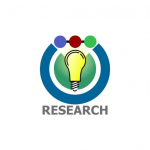 Each year, PSC Partners asks research grant awardees to share a layman's summary as part of the process for accepting the grant.  We are excited to share the 2017 PSC-related research grant summaries with you! In order to make this information more digestible and shine a light on each individual study, we will share one summary per week until we've shared the details for all of them.  Please feel free to add your comments or thoughts at the bottom of each of these summaries for the researchers!
Title: Exploring the PSC Matrisome: Discovery of Serum Biomarkers for the Stratification and Classification of Patients with Primary Sclerosing Cholangitis
Principal Investigator: Massimo Pinzani, MD, PhD, FRCP, Professor of Medicine and Director of the University College London (UCL), Institute of Liver and Digestive Health (ILDH), Sheila Sherlock Chair of Hepatology, London, UK
Lay Summary
Primary sclerosing cholangitis (PSC) is a disease affecting biliary ducts through which the bile flows from the liver into the intestine to ensure key digestive tasks. PSC is characterized by progressive scarring around the bile duct leading to obstruction and accumulation of bile in the liver. With time, scarring and fibrosis involve more and more portions of the liver causing cirrhosis and liver function insufficiency. Importantly, PSC is a silent disease and it is often discovered when the disease is already advanced. Also, when the disease is diagnosed in an early phase it is extremely difficult to establish the stage of disease evolution without performing a liver biopsy. This causes many difficulties in the management of patients with PSC and greatly hampers the possibility of efficient clinical trials with drugs specifically designed for this liver disease. Our laboratory has proposed a new technology based on the analysis of the scarring tissue obtained from the liver of patients with PSC. We have discovered that some proteins are specific from the scarring tissue of PSC and have an extremely good correlation with the disease stage. The presence and the amount of these proteins could be tested with a simple blood test and therefore become a diagnostic biomarker. The funding provided by PSC Partners will be used to support our efforts to further characterize these biomarkers and perform a clinical validation in our cohort of patients of PSC.