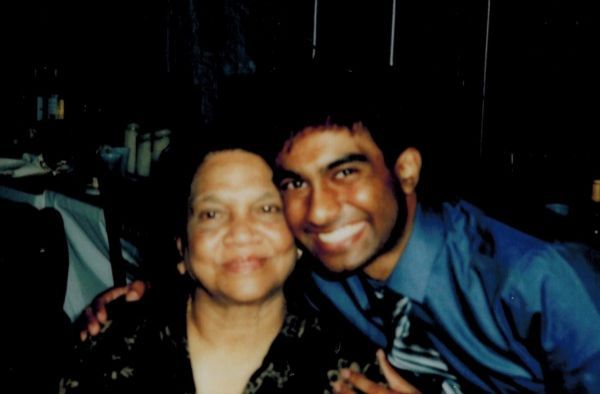 TITLE: PROGNOSTIC SCORES AND NON-INVASIVE MARKERS IN PRIMARY SCLEROSING CHOLANGITIS: GOOD FOR PATIENTS OR FOR PAPERS?
AUTHOR: DOUGLAS THORBURN
This time I'm going to be summarizing a short commentary on the importance of prognostic scores (a score assigned based on labs and other factors to assess the severity of disease and to predict disease outcome ) and non-invasive markers (anything that can be used as an indicator of disease state, or a measure of disease progression; for example, body temperature is a non-invasive biomarker for fever)
Recently there has been interest in developing non-invasive markers (could be unique proteins or lipids or carbohydrates) in order to categorize PSC patients based on risk (who is in better or worse condition).

This would help assign importance of liver transplantation

Currently, most used tool is the revised Mayo risk score (measures survival times based on a combination of the patient's age; levels of bilirubin, aspartate aminotransferase, that is AST, albumin and variceal bleeding)Limitations

Short 4-year horizon (how far it can predict before failure may occur)
Bias towards patients with more advanced disease
Failure to account for adverse outcomes in high-dose ursodeoxycholic acid (UDCA) trials (high-dose Urso resulted in negative outcomes for PSC patients)

Other tools are in development (like UK-PSC risk score), but they are not peer-reviewed or published
Due to lack of good prognostic markers, previous PSC trials have been susceptible to Type I errors (when you assume a relationship exists, but it actually doesn't) and Type II errors (when you assume a relationship doesn't exist, but it actually does)

Why? – Some clinical trials may be studying PSC patients who already are at low risk for adverse events, leading to the false conclusion that the drug/medicine made an impact on improving disease state, when actually the nature of the patient population, and not the drug,  affected the outcome of the trial (example of Type I error)
Another possibility is that a clinical trial may have a large number of PSC patients with high risk of adverse events, leading to a false conclusion that a drug/medicine doesn't help PSC, when it actually would under normal conditions (example of Type II error)

The importance of having good prognostic biomarkers is not just limited to clinical trials. Good prognostic tools would have a direct benefit to patients as well.

A PSC patient survey showed there is much anxiety surrounding uncertainty of disease
PSC patients are willing to undergo invasive procedures (like ERCP and liver biopsies), but would prefer non-invasive methods of dealing with this uncertainty
The implementation of a non-invasive prognostic tool would help alleviate these concerns

Another challenge is finding biomarkers to replace the obvious endpoints such as liver transplantation or death in PSC that cannot be used in clinical trials since reaching these endpoints would take over twenty years

A clear example of the outcome resulting from the absence of appropriate endpoints, was the clinical trial testing Urso (UDCA) with 219 patients and 34 centers over five years. Though the number of patients and length of the trial could have produced a robust trial, the lack of endpoints weakened the data  and could not demonstrate a substantial difference
International PSC Study Group has stated that the creation of strong endpoints is a research priority, and until proper biomarkers can be identified, a combination of surrogate biomarkers should be explored
The US Food and Drug Administration concluded there is not enough evidence yet for a solid PSC biomarker for use in clinical trials

Thanks to the identification of new potential drug targets, currently, we are entering an exciting period of early phase clinical trials

These new targets have been enabled through increased understanding of PSC, and larger, international cohorts of patients who can participate in clinical trials
Why not use alkaline phosphatase (a protein important in metabolism of liver and often elevated in patients with PSC) as biomarker in clinical trials?

In fact, many of these studies do use alkaline phosphatase as a signal of treatment response
However, there is little evidence that alkaline phosphatase levels predict when liver transplantation or death may occur and may serve best as evidence that a treatment is actually having an effect (proof of concept)

Biomarkers need to be considered separately in terms of clinical risk and treatment response

Disease stage can be viewed as either a prognostic stratifier (separating low-risk PSC patients from high-risk PSC patients)
Or as a potential replacement for clinical events (liver transplantation or death)
Even though liver biopsy is not required to make diagnosis, there is evidence supporting that biopsy can predict outcome in PSC.
Non-invasive assessments of disease stage (like transient elastography and serum biomarker enhanced liver fibrosis (ELF) test that measure fibrosis) have shown to be possible stratifiers in PSC, but have less evidence as surrogate markers of treatment response

Trend to move from generic liver fibrosis (indicates disease stage) to disease-specific markers

Unique opportunity for PSC due to its peculiar features
By looking at all the proteins on fibrotic (scarred) tissues from the explanted livers of PSC patients and utilizing different laboratory methods, Dr. Thorburn hopes to identify specific biomarkers of PSC and then to study their use for evaluating disease stage, separating high-risk from low-risk patients, and as replacements for clinical outcomes.

Who benefits from biomarkers being identified?

Researchers, as they can publish papers and disseminate their findings on stratifiers and surrogate biomarkers
Patients and caregivers, as they can become better informed about their conditions and prognosis (future outlook)
Clinicians, since they can better meet the needs of patients and identify those that require special attention
Pharmaceutical companies, as they will be able to design trials that have a more definitive answer as to the effectiveness of a drug

Regulators are more likely to approve new therapies if benefit is shown when compared to clinical outcomes.
These effective therapies will, in turn, benefit PSC patients, who currently have no effective treatment for their disease.
I hope this summary was informative and easy to understand! If you have an article that you would like to be summarized, then please let me know! I would love to hear from you!
In his second post, guest blogger Mahesh Krishna continues to summarize important PSC research in simple terms so that patients and caregivers can understand what these important articles are saying without having specialized knowledge.