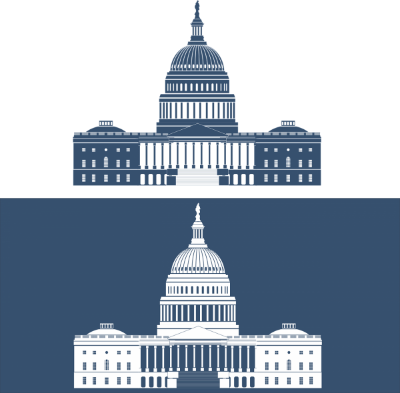 On April 18, 2018, The American Association for the Study of Liver Disease (AASLD) organized an event (Liver Capitol Hill Day) in which liver transplant patients, physicians and patient advocates visited our nation's capital to impart knowledge about liver diseases and advocate for policies that benefit those afflicted with liver disease. PSC Partners Seeking a Cure was thrilled that two members of our community, Dr. Willie McKinney and Dr. Lalit Gupta, were able to attend this important event and advocate on behalf of PSC patients and caregivers. Willie and Lalit offer their perspectives and takeaways from Liver Capitol Hill Day below.
WILLIE
Approximately 110 participants participated in Liver Capitol Hill Day 2018.  Dr. Lalit Gupta and I represented the PSC community. The morning of our meetings with representatives, we were divided into small teams. The team I was assigned to visited the office of Senators Mark Warner D-VA, Timothy Kaine D-VA, David Perdue R-GA, John Isakson R-GA, and Representative Donald McEachin D-VA. We spoke primarily with the Senators Health Legislative Correspondents, however we did speak briefly with Representative McEachin before talking with his Health Correspondent.  We informed the Health Correspondents that we would like our representatives to support the following requests:
Support critical funding for liver research and services
Support or co-sponsor The Living Donor Protection Act (HR 1270)
Support health care reforms that protect and improve patient access to care
We shared stories of how certain policies and decisions impact individuals with liver disease and caregivers. One team member talked about the fact the he was cured of Hepatitis C by a new drug that was developed after years of research.  I told the correspondents that if I am a match, I would become a living donor and donate a piece of my liver to my daughter. I also added that most living donors are fearful that their insurer may deny coverage and increase their premiums. Support and passage of The Living Donor Protection Act (HR 1270) would eliminate their fears.  Lastly, the physicians among us shared stories about the difficulties patients are having accessing and paying for health care given recent reforms to the Affordable Care Act (ACA).
Overall, we had a very effective day. All the correspondents showed interest in our request. Most agreed to consider cosponsoring the Living Donor Protection Act, confirmed support of the recent National Institutes of Health (NIH) 3-billion-dollar budget increase and expressed support of various sections of the ACA.
I look forward to representing PSC Partners Seeking a Cure at Liver Capitol Hill 2019.
LALIT
There were more than 100 participants for Liver Capitol Hill Day 2018, some of whom were representing organizations like PSC Partners Seeking a Cure, but most were very high caliber physician leaders in the study and treatment of liver disease. The participants were divided into teams of three to five to go lobby to various offices of the Senators and the Congressmen/Congresswomen from their home States. My impressions after this very wonderful experience were:
It was a very worthy effort on the part of the AASLD. It mainly asked for more funding for the NIH, CDC, VA Research arm as well as DOD for research on liver disease; for safeguards for the Living Donors and for more access to care.
Liver Disease is increasing mainly due to Fatty Liver and increase in Viral Hepatitis due to the Opioid epidemic. A lot more government funding is needed for new research. We lobbied for this with the Legislative Assistants for each office we visited and they listened very patiently. But they have so many competing demands that it is difficult to feel assured of any positive results.
PSC is a not as common a Liver Disease as Alcoholic or Fatty Liver or Viral Liver Diseases. The drug companies have less interest in research for its cure because their potential profits may not be large due to small number of patients. Government funding for research for its cure is one thing that can really make a difference. Thus, a grassroots effort by every member of the PSC Partners Seeking a Cure community and every family affected by PSC to its Congressperson and Senators on a repeated and persistent basis to request funding for PSC research can have a very positive effect over time. They do pay attention to their constituents but it can take time.
AASLD is a very reputable and a very well-run organization dedicated to the study and improvement of Liver Disease. PSC Partners Seeking a Cure can work closely with AASLD to try to increase funding for the PSC research which remains a disease with no known cause as yet and no medical treatment.
PSC Partners is so grateful that Willie and Lalit were willing to make time in their busy schedules to attend Liver Capitol Hill Day and represent the many unmet needs of PSC patients and caregivers. Thank you, Willie and Lalit!