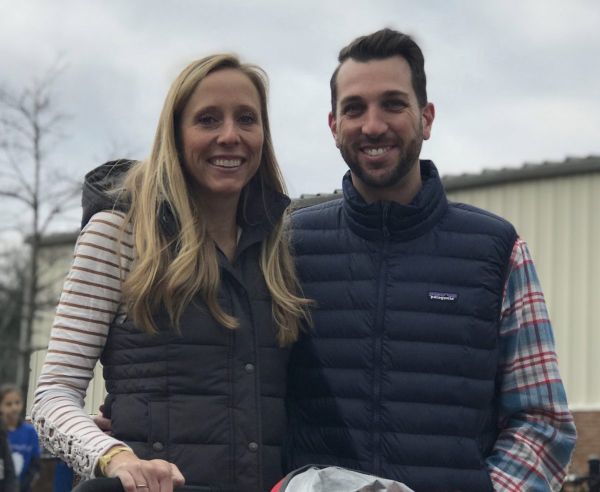 If you're experiencing symptoms related to primary sclerosing cholangitis (PSC), chances are you need to be seen by a hepatologist or a gastroenterologist with expertise in liver disease. Maybe you've already been seen by one, but are you making the most of your time with that doctor?
PSC can be difficult. In addition to battling symptoms, there's a lot of confusing medical considerations and personal emotions that must be dealt with. The good news is you don't have to do it alone. With proper preparation before, during, and after your appointment, you can make the most of your resources so you can feel confident in your care plan.
Before your appointment. Before your arrival at the doctor's office, you'll want to do some preparation to make sure you're getting the most from your time with your specialist.
Find your right doctor. Hepatologist and some gastroenterologists are typically the specialists that are most knowledgeable about PSC. If you don't have a specialist in mind, ask for recommendations from your primary care physician. or, if you have a support group/network, ask around to see if they might have any recommendations. It's important to find a doctor you like and trust, as you'll want to feel confident about your care. Health is such a personal topic, and there's no "one-size-fits all" approach to the emotional side of care. So, it's important to take the time to find the specialist that best fits your approach.
Start a health journal. One of the first things the doctor is going to ask you is to explain your symptoms and history. Having a health journal with everything written down is going to be most helpful. PSC can be a rollercoaster, and everyone's course with the disease is different. Writing down dates, symptoms, procedures, medication changes, etc., are all part of the puzzle that the doctors will need to take the best care of you.
Summarize your health history. Take some time to write a bit about you – any family history of disease, any surgeries/procedures, any medications, any recent changes in your life, etc. If you can write a summary and print it out for the doctor to place in your chart, that's even better. The more information you can include, the better. Keep in mind that, although you may be visiting with just one physician, chances are many other physicians will also be reading your file. So, more information is always helpful, and remember – YOU are your best advocate and have an important role in connecting the dots from each specialist. Your health history will help guide that.
Create a list of questions. We tend to think of questions *after* the appointment ("Argh, I should have asked THAT!" – sound familiar?). Try to prepare your questions in advance, to be sure you address as much as possible during your appointment. Start writing your questions a couple of days or weeks in advance and leave it somewhere convenient so you can quickly write down that question that popped into your mind while getting dressed for the day. The notepad on a phone works, or a post-it note on the counter. You can formalize the list as you get closer to the appointment. Find a trusted family member or friend with whom you can brainstorm, to give you a different perspective. If your doctor is open to email, send the questions in advance, so they have the most time to prepare, as well.
Ask a family member or friend to join you. Speaking of family or friends – they can do more than just brainstorm. Appointments can be overwhelming and important information can be missed. It's always helpful to bring support with you so you can focus on what the doctor is saying. Ask your family member or friend to take notes and help you make sure you have answers to all of your questions. Don't feel guilty – remember, those closest to you are always looking for ways to help, and this is a great way for them to make a significant impact.
During your appointment. Doctors have busy schedules and often are running from one appointment to another. Being efficient with your time will make sure that you walk away with answers and a go-forward plan that makes you feel confident and in control.
Provide all prepared documentation to the doctor. Hand over any notes, questions, health summaries, forms, etc., at the beginning of the appointment to set an agenda so everyone knows what information is available and what you're looking to get out of the time with the doctor.
Take notes. Don't be afraid to take out a notebook and write notes during the appointment. Nobody's brain can retain everything a doctor says. If you're able to bring a family member or friend with you, ask them to take the notes while you listen. These notes will also serve as a reference for future appointments.
Ask every question. Don't be shy about asking all of your questions. This is your time and your chance to get answers. Remember – YOU are your most important advocate, and nothing is more important than YOUR care. Some questions that you might want to ask include:
Can I have my routine labs drawn before my appointments, so that we may discuss the results in person?
What stage is my disease?
What is the treatment strategy?
How often should I follow up for an office visit?
At what point would you want me to call regarding symptoms, and for which symptoms would you want me to go straight to an ER?
Should I make any changes to my diet?
Should Ursodiol play a role in the management of my PSC? If yes, what dosage?
Are any of my current medications problematic?
If I have a headache or musculoskeletal pain, what over the counter medications would you recommend? What should I avoid?
If I experience itching from my liver disease, also known as pruritis, what can I do to gain relief? What about phototherapy with tanning beds for my itching (pruritis)?
Can I have a copy of my blood and diagnostic test results?
How often do you recommend an ERCP or MRCP?
How often should a bone density test be done?
What vaccinations are required since I have liver disease?
More specific questions can be found here.
Don't be afraid to ask for clarity. A disease like PSC can be mentally overwhelming, and the liver is one of the most complex organs in the human body. Most likely, you're not a doctor with a medical degree. So, you shouldn't be expected to know all the terms or medical jargon doctors sometimes use. This doesn't make you ignorant or stupid – it makes you normal. So, don't be afraid to ask your doctor to slow down, repeat, or provide extra clarity on certain topics. Remember – your doctor works for you. It's important that you get what you need.
Be clear about what you heard and next steps. Confirm with your doctor (and your friend/family member) about what you heard and what are next steps. It could be something as simple as: "Just to play back what I heard…" or "As I see it, my next steps are to…do you agree?" This will help clear up any potential confusion and make sure all lines of communication are open.
After your appointment. The moments after an appointment are always overwhelming. Lots of information will be swirling around your head. Take a few minutes after the appointment to stay organized.
Make any follow-up appointments. Some specialists have long wait times so getting in line as soon as possible will help you be seen more quickly. It's better to have an appointment and cancel if you don't need it than to try to scramble for a last-minute appointment.
Debrief on the appointment. If you are able to bring a friend or family member with you, sit down for a few minutes after the appointment to review what was said and make sure the notes are accurate. It's best to do this immediately after the appointment (if you can) while everything is still fresh. You may think of additional questions that you can record in your notes for the next appointment.
Write down any changes to medications in your health journal. It's never too early to start preparing for your next appointment. Your plan and health journal are meant to be a living document – so capture everything as it happens.
Tyler and Nicola Tessier are guest bloggers for PSC Partners Seeking a Cure.