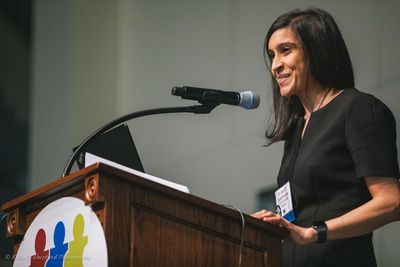 Primary sclerosing cholangitis (PSC) may be difficult to diagnose at first, even by a gastroenterologist. Keeping track of your symptoms, asking questions, and asking for a second opinion may be helpful. We are glad you found the PSC Partners website which can help you better understand this rare disease, and assist you in finding other resources to expand your knowledge. 
Steps To Follow for Long-Term Care
Find a Hepatologist or Gastroenterologist who is interested and has experience caring for those with PSC: If you are not already being seen by a hepatologist or gastroenterologist who has experience caring for individuals with PSC, ask for a referral. Hepatologists specialize in diagnosing and treating diseases of the liver, bile ducts, gallbladder and pancreas. Gastroenterologists specialize in diagnosing and treating diseases of the gastrointestinal tract, including the esophagus, stomach, intestines, pancreas, gallbladder, and liver. These physicians will know the particular diagnostic tests to determine if you have PSC and the degree to which it is affecting your liver. They also will understand other disorders that may be associated with PSC, such as inflammatory bowel disease (IBD). Hepatologists and gastroenterologists can also explain the disease and the approach to management and monitoring.

What is the difference between a hepatologist and gastroenterologist?

Hepatologists have completed additional training, such as fellowships focused on liver disease. Some gastroenterologists may not have had exposure to as many liver patients as others during their gastroenterology fellowship. When possible, request providers/hepatologists who have a dedicated interest and expertise in PSC.
Develop a Relationship with Entire Care Team: You and your caregiver will be seeing your specialist for long-term care, so it is important to develop a solid working relationship. You should choose a doctor in whom you have confidence and who takes the time to listen to you and to answer your questions thoroughly. The team supporting the doctor (Nurse Practitioner, Physician Assistant, nursing staff, front office registration staff, etc.) will also be working closely with you. They should respect your requests, and respond back to you in a timely and professional manner. If you feel your doctor is not right for you, you should consider finding another specialist.
Other Resources:

University or Teaching Hospitals: Often an academic or teaching hospital has teams of hepatologists (and other medical professionals such as liver surgeons, gastroenterologists, radiologists, and pathologists) who collectively help take care of patients with rare diseases like PSC. The university hospital is associated with a university medical school and usually does medical research.
For some, support group

s

 are good resources.
Board Certification: Because there are a number of certification boards, not all physicians will be on every list, and many excellent hepatologists and gastroenterologists may not be listed at all. At the ABIM (American Board of Internal Medicine) 

site

, you can verify that your specialist is certified in internal medicine.
ABMS (American Board of Medical Specialties): 

Search here

to determine if your specialist is certified.
PSC Research Centers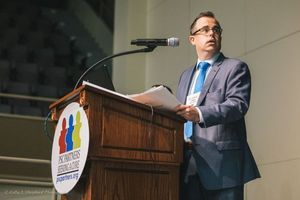 PSC medical provider John Eaton speaking at a PSC Partners conference podium.
Many of the major universities in the United States have hepatologists, physicians who specialize in  the study, prevention, diagnosis, and management of diseases that affect the liver, gallbladder, biliary tree, and pancreas, as well as gastroenterologists who are interested in PSC. Other medical groups also have hepatologists and gastroenterologists who specialize or are interested in PSC. When possible, request providers/hepatologists who have a dedicated interest and expertise in PSC.
Complete your profile and join PSC Partners Seeking a Cure in advancing PSC research towards a cure. Find information about clinical trials.