"We are uniquely situated to help determine and chart the trajectory of PSC research," says PSC Partners Board Member Jesse Kirkpatrick. "I believe strongly in what we're doing to give a voice to everyone in our community. The outcome of the ROADMAP Initiative will have an impact for years to come."
_________________________
ROADMAP Initiative
ROADMAP Initiative is an ongoing virtual event conducted by PSC Partners.
Whether you're a PSC Patient, Caregiver, Clinician, or Researcher, WE NEED YOUR VOICE!
In-Depth...Engaging...Thought-Provoking
Every ROADMAP Initiative webinar is new, exciting, and tailored to meet the PSC community's needs.
---
Watch Recordings of ROADMAP Initiative Webinars Here
---
EDUCATIONAL MATERIALS
CLICK HERE for downloadable ROADMAP Initiative resources.
Learn more about the ICRNetwork (International Collaborative Research Network).
Learn more about PSC Partners WIND (Worldwide Integration of Natural History Databases.
---
Watch this video to learn more about the PSC Partners 2021 ROADMAP Initiative. PSC Partners Director of Research Strategy Dr. Ruth-Anne Pai spoke about our ROAMAP Initiative as part of a poster presentation at the 2021 Global Genes conference.
Click below for links to recordings of our past ROADMAP Initiative webinars.
---
---
What is the ROADMAP Initiative Series & Why Should You Participate?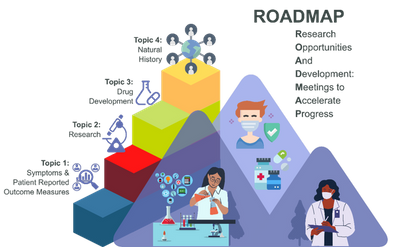 What is the ROADMAP Initiative?
The ROADMAP Initiative series is designed to build a foundation of knowledge and collaboration in preparation for the PSC Partners 2022 Conference, June 2-5, 2022. We can't do this without you!
What topics will the ROADMAP Initiative cover?
The webinars cover four topics: Patient-Reported Outcome Measures (PROMs), PSC Research, Drug Development, and Natural History. These key topics all lead towards PSC treatments and a cure. 
Who should participate in the ROADMAP Initiative?
Whether you're a PSC patient, post-transplant PSC patient, caregiver, clinician, or researcher, WE NEED YOUR VOICE! By sharing your PSC experience and hopes for the future, you will definitely be part of the team working to find effective treatments, and, finally, a cure for PSC. Additionally, attending educational sessions ensures that our entire community is up to speed on topics important to all of us. Every voice makes a difference.
How many sessions are there, and how often do these webinars occur?
We anticipate 2-3 webinars per topic. The webinars are scheduled about every six weeks. Keep an eye on this page and our EVENTS Calendar for future sessions. The webinars are divided into two sections. During the first half, experts disseminate information on the given topic. During the second half, attendees are divided into breakout rooms to discuss the topic and share thoughts/experiences. The second half is not recorded, but careful notes are taken. All comments are de-identified.
What happens if I miss a session?
While attendance is valuable for wide-spread, accurate distribution of information, and, more importantly, to ensure that your voice is added to the conversation, we understand that life sometimes gets in the way. The first half of all the ROADMAP Initiative sessions are recorded, so you can catch up on any subject anytime. For privacy reasons, we do not record the breakout room conversations, but we do take careful notes and aim to share a summary of these conversations with our community. 
---
Attendees of the ROADMAP Initiative have the opportunity to:
Find out how you can have a significant impact on PSC research
Share your hopes and needs for symptoms, treatments, and more
Attend educational sessions to bring everyone up to speed
Prepare for learning and engagement with PSC and IBD expert researchers and clinicians
Develop collective knowledge within our community
Build relationships and collaborate with others
Check back here for updated information about future virtual events.
You can also check our EVENTS page and social media pages for upcoming dates. 
ROADMAP Initiative updates and other important information will be in our monthly newsletter The Duct. 
Click here to be sure you're on our email list, so you don't miss important information.
---
List Three Biggest Concerns, Send Us Your Comments/Questions
Use the form below to:
Share with us your three biggest concerns that you would like to see studied in future PSC research
Send us questions or comments regarding the ROADMAP Initiative, or send an email to contactus@pscpartners.org
You do not have to fill in every box. Concerns, comments, and questions are accepted on an ongoing basis.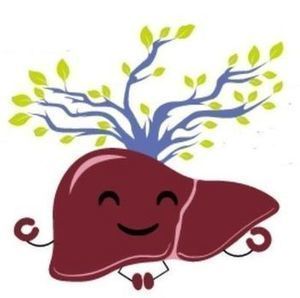 Complete your profile and join PSC Partners Seeking a Cure in advancing PSC research towards a cure.